The British are well aware of the refreshing power of a good cup of tea, to be offered at the right time, to be enjoyed in company. The occasions are multiple: a simple meeting between friends; a birthday; a tea party for your daughter.
Organizing an afternoon tea party is also an original way to celebrate an important occasion, such as an engagement, the opening of a club or a baby shower.
In these cases, you can contact a professional tea party planner, or follow the tips to organize the perfect five o'clock tea, so elegant, so British… Interested to know more? Keep reading!
Choose the Style
Tea is an ancient beverage whose culture has spread from East to West for thousands of years. English tea is not the only one of the possible traditions you can draw inspiration from to organize your tea party. Alternatives are, for example, a Japanese, Chinese or Russian tea party. Choose the style of your event first and this will dictate all the other elements you need to think about: from the choice of teas to the menu; from the choice of china to the style of the centerpieces.
Porcelain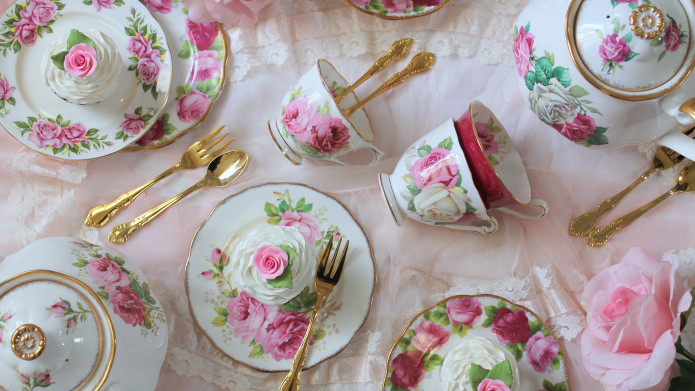 While you obviously need a kettle, you can't forget the teacups. Vintage style would be a great example, preferably a mix of patterns and solids from the same color palette, let everyone choose their cup (then when they leave, it can be their gift) there is something special about choosing something as special as a tea cup for a tea party.
Cutlery should be vintage if you can, but you can also rely on friends and family to help you collect the ones you need from one house to another. But if you don't get them, one solution is to buy tissues or napkins with a very shabby design, better if they are different sizes, patterns and colors and tie them with a ribbon or baker's twine if you are going to serve a plate of food.
A World of Aromas and Flavors
There are many types of teas available on the market. Your senses and the style you have chosen will guide you in your choice. For a Japanese tea party, for example, you should focus on a selection of Japanese green teas. we recommend a good spring macha. For a Russian style tea, look for blends of full-bodied, smoky and citrusy black teas. For a classic English afternoon tea, a Ceylon black tea will be perfect; while for a Chinese one, choose a green tea with jasmine or a black tea with lychee/rose flavor.
The Side Menu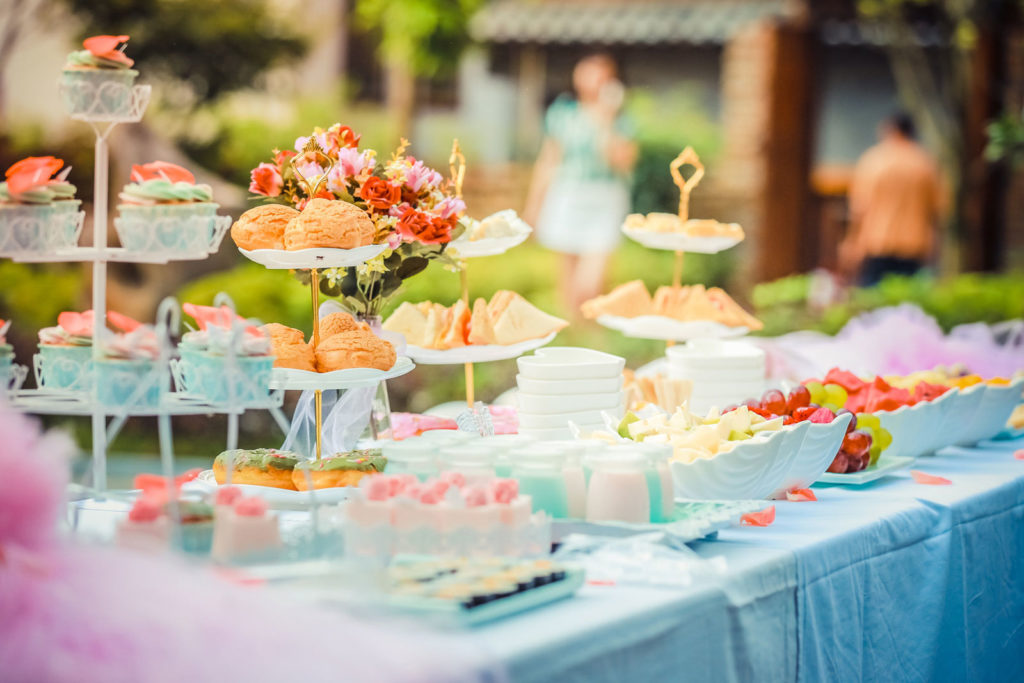 Sweet, savory or both. Even when it comes to deciding what to serve with your tea, there are plenty of choices: from classic cookies and pastries to scones, sandwiches, cakes and cupcakes. For an English tea, cucumber sandwiches are a must, as is the Victoria sponge cake. And there is no Russian tea without blini and sour cream.
Gestures and Etiquette
Tea culture around the world is synonymous with hospitality. Even the preparation and the way of serving tea are part of the attention you should have towards your guests. But the most important thing is to make your guests spend a pleasant and leisurely moment, a moment where tea brings people together and creates a moment they will remember for a long time".
They are not essential, the main thing is to get a feminine, romantic and intimate atmosphere but they are a good resource for an outdoor tea party and much more if you do it in the living room to recreate in some way the garden in which it is natural to celebrate this holiday.
Here you go; you now know how to throw a fabulous tea party. What is your favorite tea party style? Let us know in the comments below.