Halloween is just around the corner and it's high time to start thinking about the décor. From cute little cupcakes and candy wrappers to the creepy interior and exterior decorations, here are quick and easy ways that can help you enhance your spooky décor for your Halloween themed party.

1) Vine Wreath
You can create a vine wreath using black aerosol paint and stick plastic snakes of varying sizes on it with the help of a hot glue gun. Another option is painting the wreath khaki green and attaching greenish toads, insects, or snakes to it.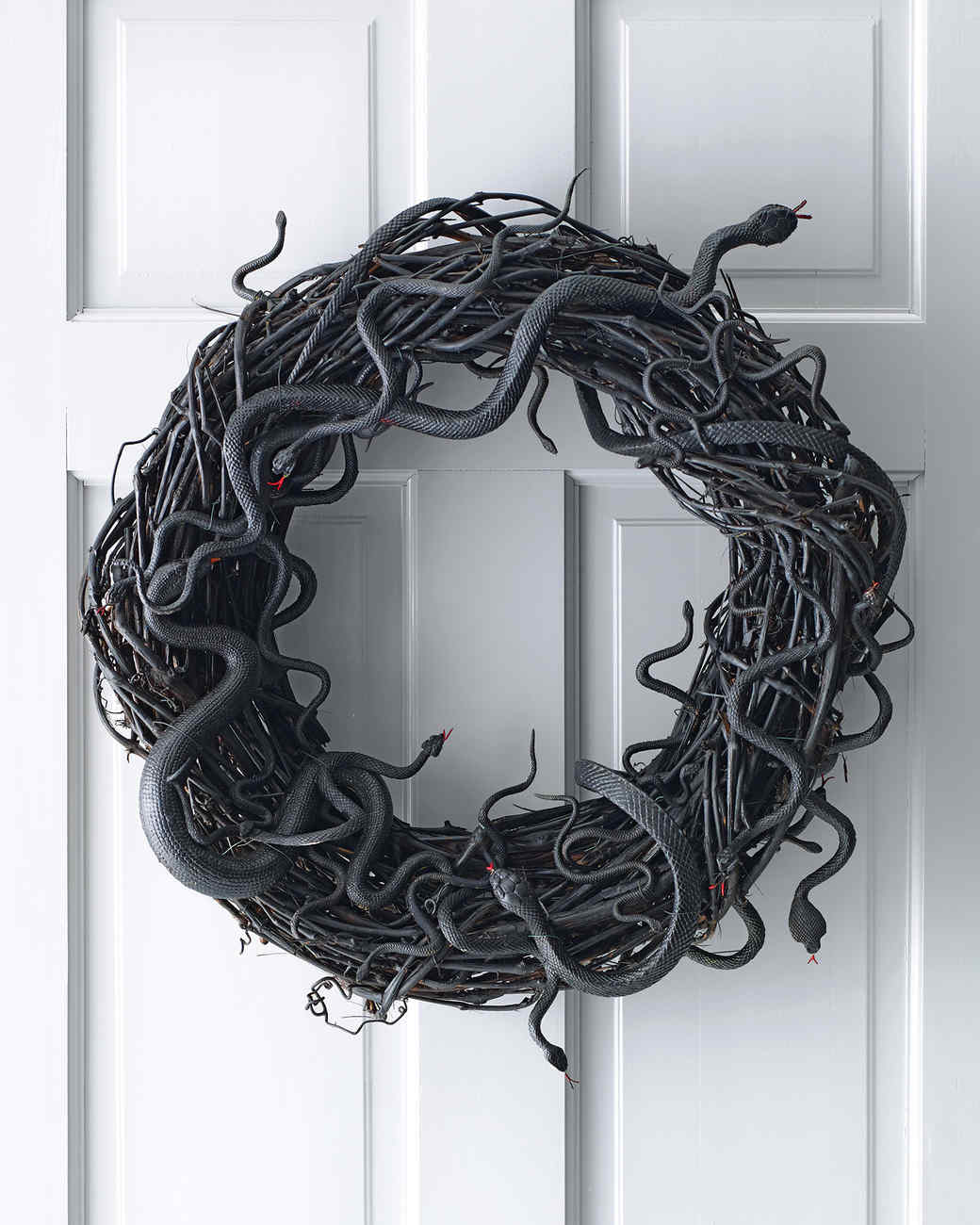 2) Decorate Pumpkins Using an Electric Drill
If you are running out of time, this is a handy way to decorate your pumpkins quickly. If you wish to achieve a flawless finish, there is no need to hurry. However, if you are looking to create a lantern with your pumpkin, a few minutes will be sufficient! Using an electric drill, poke random holes wherever you want, and you will get beautiful pumpkins to decorate both the indoor and outdoor space of your home.

3) Bat Decoration for the Table
Remember to decorate the table as well for your Halloween party. But how to do it? Quite easy. Just take a piece of wood and glue bats on it. The shapes can be made out of paper. After a couple of glue gun strokes, you will obtain an original and stylish table setting. Besides, it only takes a few minutes to assemble, and this Halloween do it yourself won't cost you anything. Everyone will love it!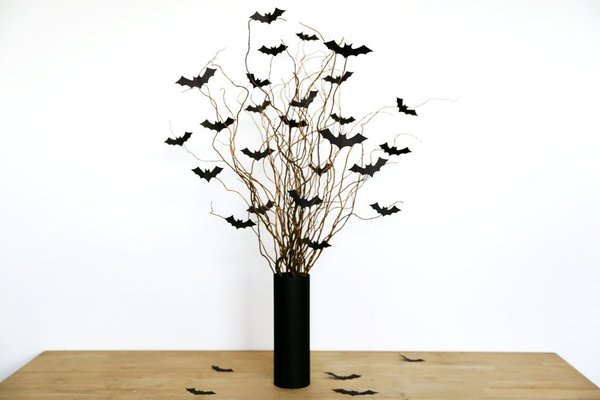 4) Ghost Halloween Balloons
Use a black tulle fabric tied with a black ribbon to cover balloons. This effortless decor will add a mystical yet elegant look to your Halloween party in an instant! Place multiple of these in each room to create the ideal Halloween ambiance.

5) Picture Frames with Scary Messages
Walls also deserve their moment of fame. Many different ways are available to decorate walls for Halloween. We chose the easiest and most approachable method to get it done. Browse through the latest trend in frame compositions. Select, shop, or even draw messages or motifs linked to the party. Next, insert them in a frame covered with a fake spider web, and you're all set! What's more, it's a DIY idea for Halloween that can be altered and customized in several ways.

6) Ghost Bites
To avoid wasting time, get ready-made brownies in single servings. Afterward, place a large marshmallow on the top and drizzle a white icing over it. To create the eyes and the mouth, use a black icing color sold in small tubes. These will also delight your guests!

7) Icy Hands
Fill latex gloves with water and freeze (the night before, if possible). Place your icy hands in your cocktail. Thrills guaranteed in the room!

8) A ghost Bouquet
For this Halloween décor item, all you need is a jar painted in black, white cotton, some lollipops, a black pen or marker, and you're good to start decorating the table with a bunch of little ghosts. Good or bad, it's entirely your choice to give them a look you want.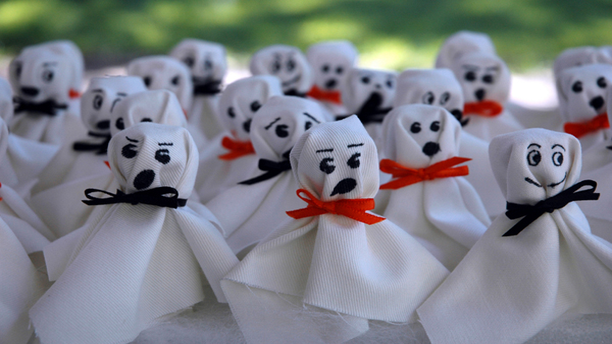 9) Pumpkins as Flower Pots
Each year it's the same thing; you strain your brain to devise a striking display and adornment for your Halloween pumpkins. Make it original this year by transforming your pumpkins into temporary flower-pots.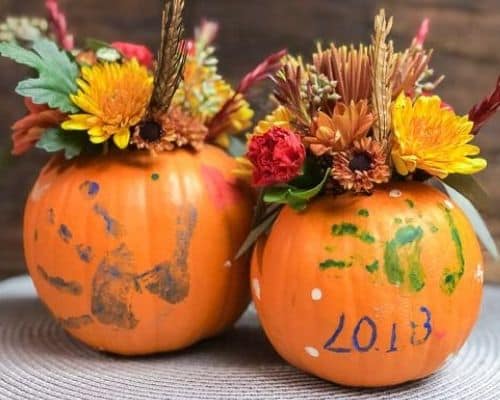 10) Ghostly Outdoor Lanterns
You can also bring a touch of Halloween vibes outside the home. Take old plastic bottles and decorate them with a black pen (draw eyes, nose & mouth) and place the lanterns inside of the recipients.
Which of these ideas do you love the most? Share your other Halloween décor ideas with us in the comments below!