Are you looking for an original theme for your party? You don't know what to choose. But, in any case for this special event, you want to make it memorable by serving something you absolutely love: lobster! Why not making a Lobster Party then? Don't know how to do it? No worries! In this article, we bring you 5 tips to help you with the planning and make your lobster party a successful one to remember! A lobster party should include lobsters to eat and colorful decorations.
Never Overlook Lighting
Lighting for your lobster party may not be the first thing you think of, but sometimes, depending on the time of the year you are hosting your party, it gets a bit dark in the evenings. Thus, it's the lighting that makes the last few hours of the lobster party really cozy.
For this, you can let your imagination run wild! Candles are always a winning concept; put tea lights in glass jars, candle lanterns, or glass bottles. If you want a safer alternative instead, there are plenty of other creative options. Place light strings in glass jars, glass bottles or use a light string in the table setting. An extra mood enhancer is to place fairy lights in moon lanterns or rice lamps.
Serve Your Menu Wisely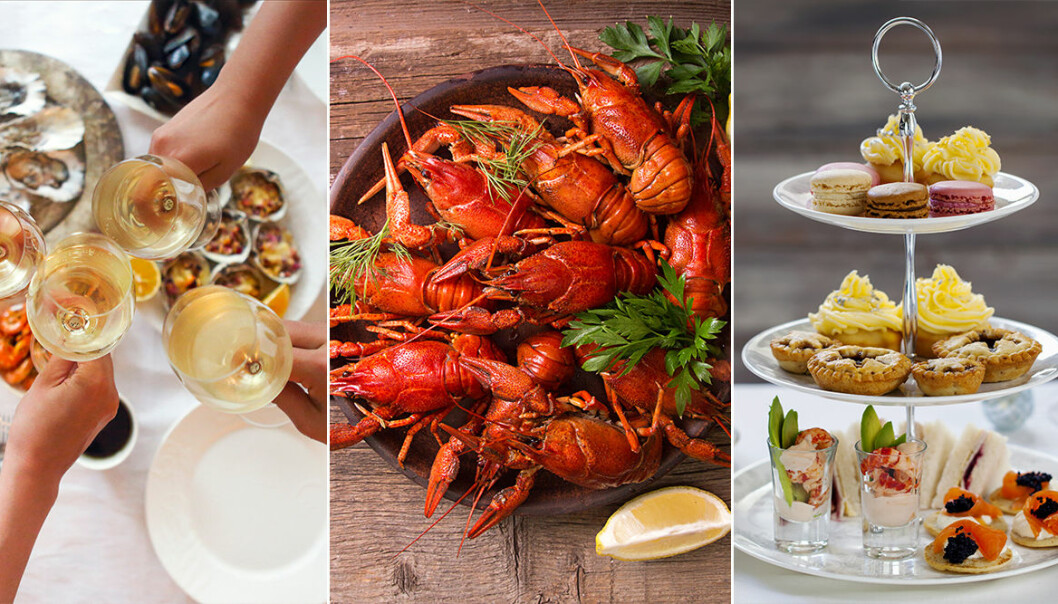 An easy way for guests to take their food is to serve in portioned bowls. Place different snacks in disposable bowls and serve some prawns, aioli (garlic sauce), vegetables and perhaps butter in separate bowls. It will look luxurious and save time. Besides you will avoid food waste from your guests. If you want to make it extra fancy, use some nice dessert bowls with different looks and serve them on serving racks for more decorations on the serving table. But of course, you can also use ordinary serving dishes where guests can take as much as they want.
Tablecloths Are Crucial
Eating lobster is wonderful, but your guests will definitely spill a lot of sauces everywhere. Hence, it is convenient to use paper tablecloths on the table.
The cloth can then be washed at high temperatures, saving you the work of removing stains from fine tablecloths. To add to the party atmosphere, you can use a table runner or lay out an orange organza cloth in the middle of the table. It adds an extra pop of color and a more upscale look with tablecloths. Also, feel free to use what nature has to offer. Flowers and leaves on a white tablecloth are hard to beat.
Enhance With Colours
A  lobster party contains a lot of colors! Choose whether you want a consistent red/dark orange theme mixed with hints of flowers and green leaves, or whether you might want to match the tablecloth colors with the moonlight, which comes in red, blue, and yellow. Green also goes well with the moonlight colors.
If you want a more subtle color palette, it's fine to keep the red color of the lobster as a base mixed with a more subtle color such as black, silver, or any other neutral color.
Place Name Labels
Placing name cards adds a more sumptuous feel to the table setting and are also a nice decoration. If you don't want to mix up the glasses during the evening, it's a good idea to label each glass with the guest's name.
If you are using glasses with a narrow base, you can attach a piece of tape around the bottom of the glass with the guest's name written on it, or use some of our patterned labels that can be tied around the base of the glass. You can also attach the cards to the edge of the glass with tiny clothespins.
If you are looking for a party rental company, check out Creative Party Rental. They are your one-stop-shop for all types of party rental equipment.