Discover how to decorate with balloons in the most incredible and original way. We've compiled many tips and ideas for you to make your parties a super special event. Balloons have always been a classic in party and celebration decorating, but we encourage you to explore the many possibilities below. In this article, we tell you some amazing tips on how to decorate with balloons. You probably never imagined that balloons had so many uses!
One of the things we love most about balloon decorating is that it's a very inexpensive way to bring joy and drama to your party. Balloons also come in different sizes, colors, shapes, etc. Moreover, if that wasn't enough, there are hundreds of ways to decorate them yourself: you can paint them, fill them with confetti, or even decorate them with many accessories. Let's see what we can do with balloons.
Tune Your Balloons
There are so many ways to make our balloons more interesting. And, you don't have to spend a fortune on patterned or shaped balloons: you can do incredible things yourself! A very inexpensive way to turn traditional balloons into something much more special is to decorate them with washi tape or fill them with confetti. If you are daring, you can also inflate a colored balloon inside a clear balloon. The effect is fantastic! If you're one of the talented ones, you can draw all kinds of messages and patterns on your balloons with a marker.
Let your imagination soar! Line the balloons with semi-transparent fabric, attach pompoms, cardboard letters with original messages, or stamp lots of kisses.
How to Decorate Your Ceiling With Balloons 
The most original idea is to cover the ceiling with balloons. Completely covering the ceiling with balloons can give your party a fun and surreal touch. But it is not necessary to cover the whole roof! You can limit yourself to decorating only one area that you desire! You can place the balloons in the center of the ceiling and combine them with colored ribbons to create a colored dot.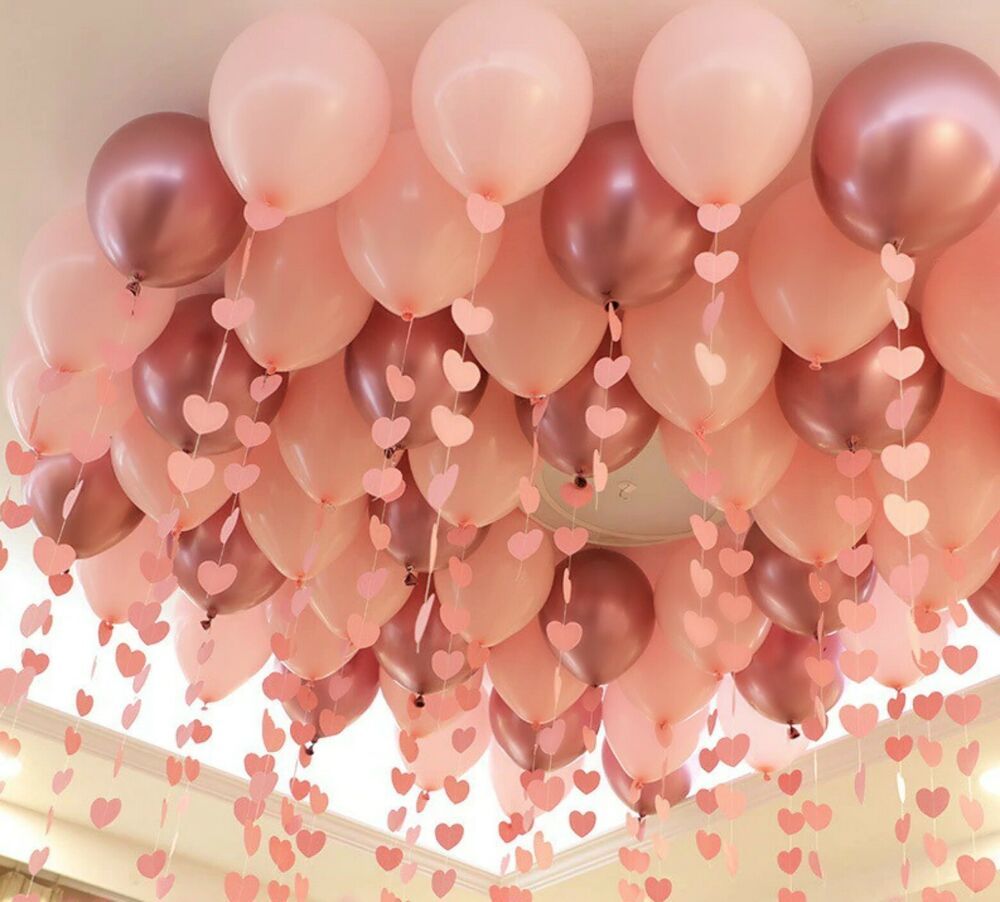 There are two ways to decorate the ceiling with balloons: using helium or hanging the balloons directly on the ceiling. Either way, you can take advantage of the balloons' strings and hang small decorations on them.
You can even hang messages or pictures from the balloons.
Tie a Wall of Balloons
One of our favorite tricks to decorate with balloons is to place them on the wall. You can cover an entire wall with balloons and even take pictures and shapes with them. Even better, you don't need helium! Just tape the balloons to the wall.
There are countless ways to do it with balloons: create fun rainbows, cute hearts, or write messages using elongated balloons.
Garlands With Balloons
The use of garlands is an exciting application that we want to highlight in this article on how to decorate with balloons. Making a balloon garland can be as simple as tying a bunch of balloons along a string. Just mix the sizes or add bangs, flowers, and even branches. By proxy, you can even combine balloons with cardboard shapes and create various fruits.
Decorate Your Table With Balloons
Have you ever thought of decorating a table with balloons? Well, there are many ways! For example, you can create beautiful centerpieces: either by placing several balloons on the table or by combining helium balloons with figurines. A very charming and original idea is to attach a balloon to a basket to create a miniature hot air balloon.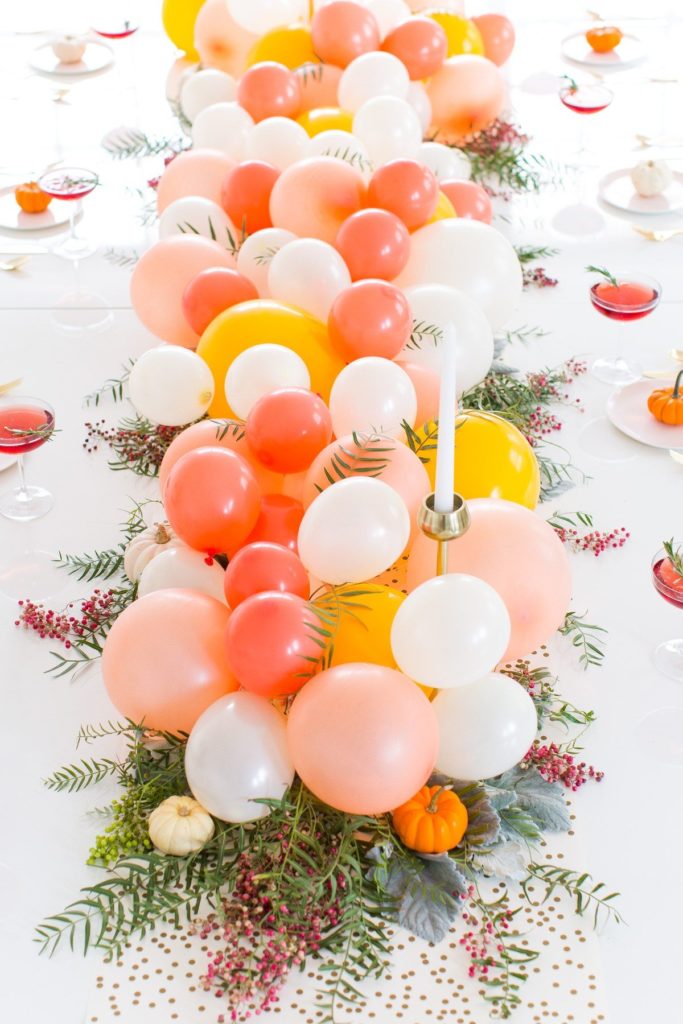 You can also decorate the chairs and even food and drink. Use balloons to decorate your cakes or pop a numbered balloon to replace traditional candles.
Do you know any other fabulous ways of decorating with balloons? Share them with us in the comments below.