Many people enjoy crafting with others and creating beautiful things together. The more people, the more fun. This blog offers some tips for planning a craft afternoon or craft night with friends!
1) Keep it Simple
You may already have plenty of needlework experience, but not everyone is super creative or has learned the basics of cross-stitch or needlepoint. So, no matter how creative you are, choose a simple project that you can easily teach others.
2) Planning
It may not sound very creative, but it helps to plan a craft party. Do you want to divide the event into several blocks? Brainstorm a list of things beginners should know, recommended materials, common mistakes beginners make, etc. Where do you find information and other resources? How did you yourself get started as a beginner? What helped, what puzzled you, how did you learn, etc.?
Your plan can be as simple as the following example:
Get to know each other.
Make brief introductions.
Explain the basics of the craft: what the materials are and how to get started.
Start crafting.
Discuss common problems and their solutions with the group.
About 15 minutes before the end: finish and explain how to finish and complete the project yourself at home. Share dates of upcoming craft events.
3) Prepare for Your Role as a Craft Party Hostess
Even the best artisans will need time to become accustomed to the role of hostess. It takes a different set of skills to create something beautiful on your own than it does to guide everyone along the way, explain techniques, and put guests at ease.
Let the guests choose a project that they are comfortable with. Also, don't expect to have much time to do anything on your own during the afternoon and evening of the craft. Instead, put all your energy into preparing so that you can show your guests your past work.
4) Order Your Craft Party Materials in Time
Start the party in a relaxed atmosphere. Order your craft kits early. This will give you plenty of time to practice using the materials.
5) Decide on a Theme for Your Craft Party
Deciding on a party theme makes it easier to arrange DIY kits, decorations, invitations, etc. There's a variety of fun themes, including:
Travel-themed parties
Tropical theme parties
Eco-themed parties
6) Don't Forget the Decorations!
Decorating is not difficult and does not take a lot of time. Consider fresh flowers, streamers, balloons, and paper wreaths. No matter how many you have, it will never be enough.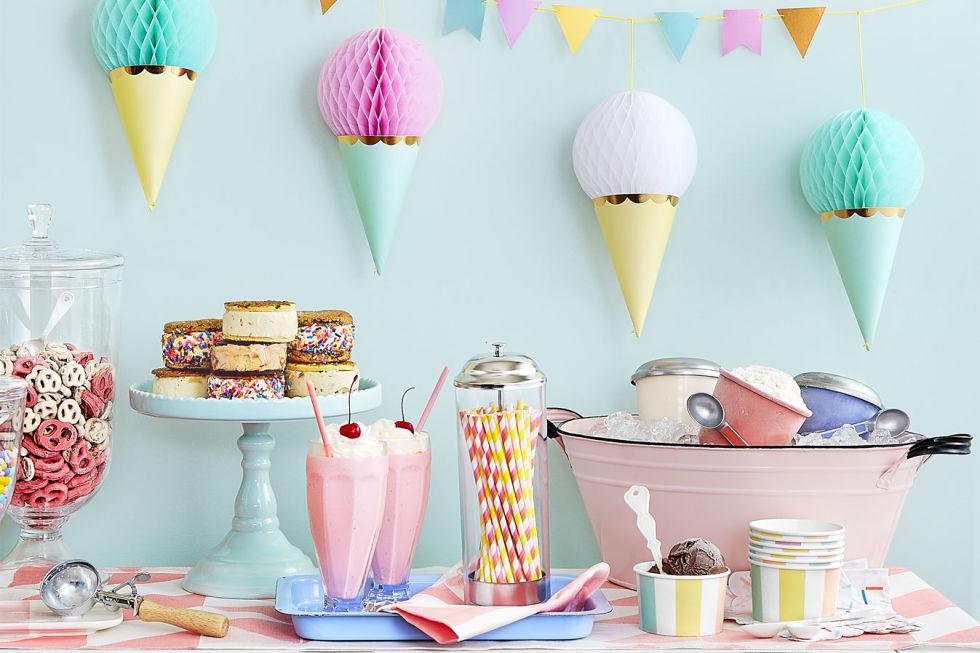 7) Don't Be Stingy When Ordering and Preparing Refreshments
Of course, a party without good food and drinks is not a real party. Snacks and drinks should be served generously. You can still snack on leftovers the next day and beyond. It's also an easy way to keep the party going longer.
Depending on the duration and time of the event, consider cakes, snacks, cocktails, coffee, tea, lunch, or dinner. Ask participants if they have any special dietary restrictions or allergies.
Not a good cook? Or don't feel like shopping? You can also ask attendees to bring a dish each and have a bring and share in your craft party!
8) Get Your Guests in the Party Mood Even Before the Event Begins
Keep your guests in a good mood even before they arrive at the venue. Are they coming straight from work, or have had a busy day at home? They come to your craft party to relax and forget about things for a while.nSend them a message on WhatsApp with a preview of your craft activity and delicious treats.
9) Music
Create a Spotify playlist with lots of bright, upbeat music. Having everyone stand up and clap along to the music is also an excellent way to break the ice. Then transition into craft mode with a jazzy tune.
Let us know if these few tips have helped you organize your craft party in the comments below!