We all have grown up watching films and some of us have also idolised movie stars, so how about we imagine infusing some Bollywood theme party ideas into one of our wedding functions? The music will definitely be foot tapping as you will have a lot of Bollywood tracks to choose from. And the decorations would be straight out of a Karan Johar film song.
Throwing in dollops of colour in your bash will result in a quirky vibe which plays on the kitsch factor. Let us look at interesting ways to bring the enchanting world of Indian Cinema in our parties.
1. Come Up with a Movie Poster
Choose an iconic movie poster and replace the cool actors with the bride and groom (that's you!) How cool is that! You can upload this wedding poster to your wedding website and get it printed and framed at your wedding party!
2. Create Themed Wedding Invitations
Are you a mushy romance, an eternal love story or a comic caper? Or would you be a team of superheroes against all of the villains? Choose your wedding invitations according to your theme. You can even go a step further and base them off your favourite film or character.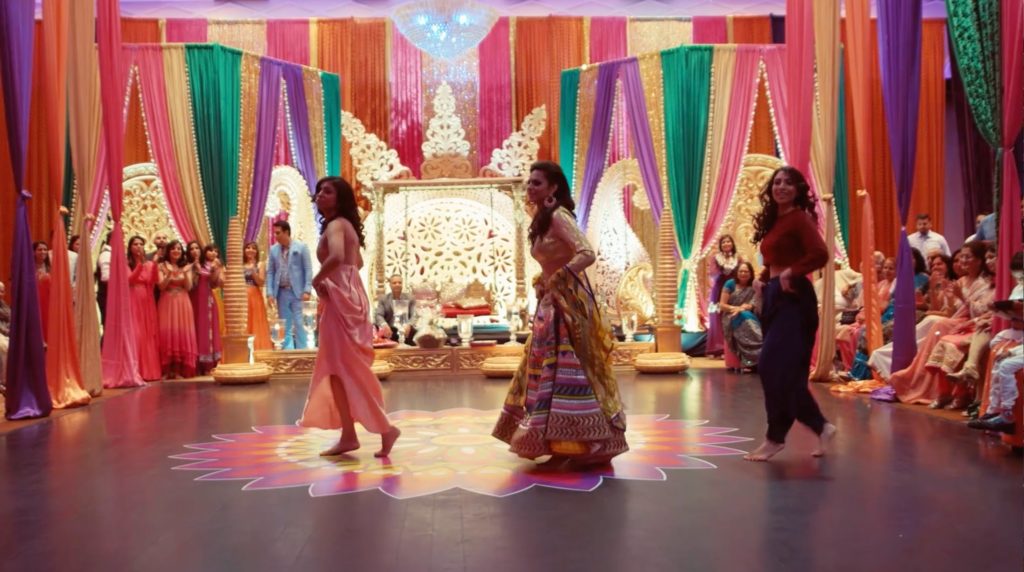 3. Put together a DJ Playlist
No wedding is complete without a stint of song and dance. There are Shaadi songs, songs for all your pre-wedding functions – Mehndi songs, songs for Sangeet; songs that work for solo dance performances, couple songs, songs for groomsmen and bridesmaids.
Make your lists for the wedding DJ beforehand and be sure that every spicy Bollywood number is played.
4. Get Ready to Dance
A song and dance routine for your Indian wedding is not just the Naagin snake dance or the two-step anymore. It's now a practised, choreographed Bollywood dance performance, set to a track, under the arc lights and on an elaborate dance floor.
Prepare some songs with your friends or family and perform at the wedding. Your family and friends too can prepare a surprise dance number for your guests! It will be great and cute and adorable if you perform with your partner on some romantic Bollywood numbers.
5. Bollywood-themed Decor
Even your wedding can have a Bollywood wedding decor. Keep the colours playful and add some Bollywood signboards here and there. You can get the menus personalised and rename them in a quirky, filmy way. Make sure your guests feel that they're about to enter a movie set rather than a plain wedding.
You could extend this thought to the place settings with dramatic flower arrangements, personalised crockery, celebrity images and famous dialogues on glasses and plates.
6. Get Bollywood Entertainers
Go for an over-the-top style that reflects your Bollywood leanings. You can get a dance troupe or a set of performers to serenade your wedding guests, during your Sangeet, engagement, Mehndi, wedding or wedding reception.
7. Bollywood Photobooth
Instead of random signs and props, give your wedding photobooth a Bollywood feel. Get a filmy backdrop, some quirky wedding props and Bollywood-based signboards and you are good to go.
8. Throw a Bollywood-based Theme Party
Why not throw a Bollywood theme party for your friends and relatives? Take this party a step ahead with Bollywood themed party dresses and inspirations. You could ask your wedding guests to come dressed as their favourite actor and have a bash. You can turn your cocktail into this crazy party or throw an entirely different party for this event.
9. Bollywood Photoshoot
Pre-wedding photo shoots can be arranged with some Bollywood themes! Get dressed as your favourite actors and re-enact that romantic scene on your shoot.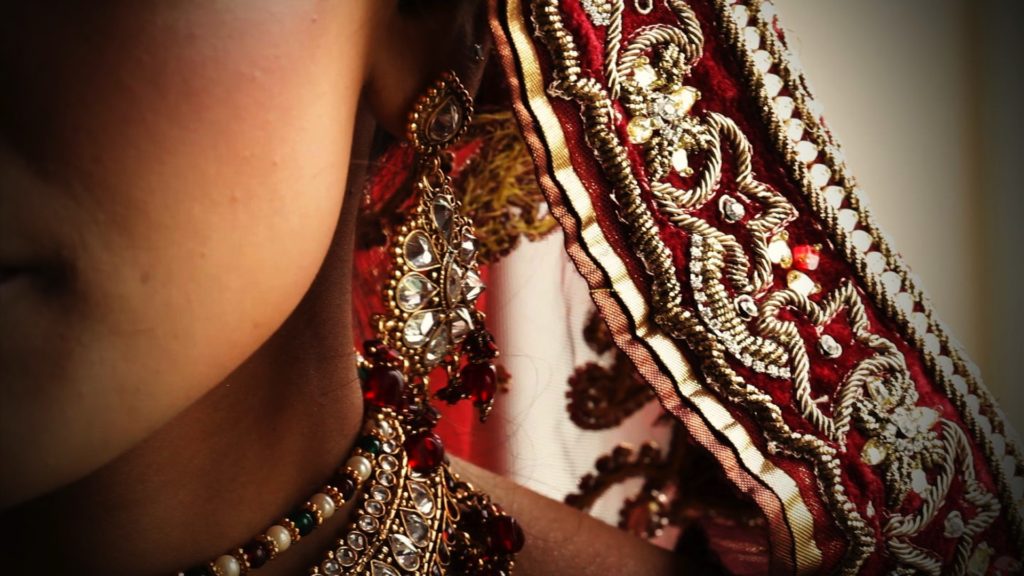 10. Glam up yourself for the Big Day
Yes, if you and your girlies are all crazy and fun, get them ready in total Bollywood attire. Dress them as some iconic actress from a totally iconic movie and there you have your own group of Bollywood bridesmaids. You can even take inspiration from actress' wedding photos and Bollywood brides for your own outfits.
Think these Bollywood swathes are enough for your big day? Think again. Let your imagination rule the roost and have a blast in unleashing your inner nerd for your big day. The only rule is, have fun!