Every love story is beautiful but yours is special. And, you will perhaps want to throw a huge party to celebrate your love on your wedding day. However, when it comes to the biggest day of your life, more does not necessarily mean merrier. It will be your day (and your partner's) and it is entirely up to you whether you want a big or small wedding. These days, though, people prefer to invite fewer guests to make it more intimate without making it less exceptional.
When you choose a small wedding, you also opt for more time to pay attention to details and to find the perfect and unique venue. You'll also be able to invest more in the menu and décor. 
Here's a list of tips you can use to plan your small wedding and ensure you make it memorable:
1. Guest List First Please!
First things first: how many people are you going to invite? This is probably one of the most critical parts of your wedding planning, as many things will depend on the guest list. When we talk about intimate, we also mean dearest and nearest, which will definitely make it easier to make a decision. 
Each couple has its perception of smaller-sized weddings, although an intimate one usually consists of about 50 persons (25 guests on the side of each spouse).
2. Unconventional Venues
Since you've decided on a short guest list, this gives you the perks of choosing a less traditional wedding venue. You can get creative here as many venues don't advertise for weddings needs because of the limited space. But as yours will be small, some unusual venues can be perfect, including a park with panoramic views or even a coffee shop where you first met your partner.
3. Personalized Guests Treats
Treating your guests well will start with the invitations. To make your friends and relatives feel appreciated, you can send them original and personalized invites like Confetti Save The Date or Mini Champagne Bottle Wedding Invitations.
For the wedding day, you can also think about spending a bit more on wedding favors with your personal touch. 
4. Make It About You

And by you, we mean you and your partner! An intimate wedding is, in fact, an excellent opportunity to think outside of the box and add your personality to the celebration. With a small wedding party, you can add bespoke touches to reflect your personality while sticking to your budget. This can be as simple as decorating with a color scheme of your choice or by ditching the traditional huge wedding cake and replacing it by something you enjoy like setting up an all-you-can-eat doughnuts table. 
5. Creative Seating Arrangement
A short guest list is also synonym to fewer seats. This also implies that you can let your imagination flow and get creative while deciding on your seating plan. You can choose to get different table types instead of sticking to similar ones.
For instance, round tables are the most traditional choice but people also love rectangular tables for their rustic style. You can also take the time to create original and eye-catching seating charts.
6. Think Fun, Think Games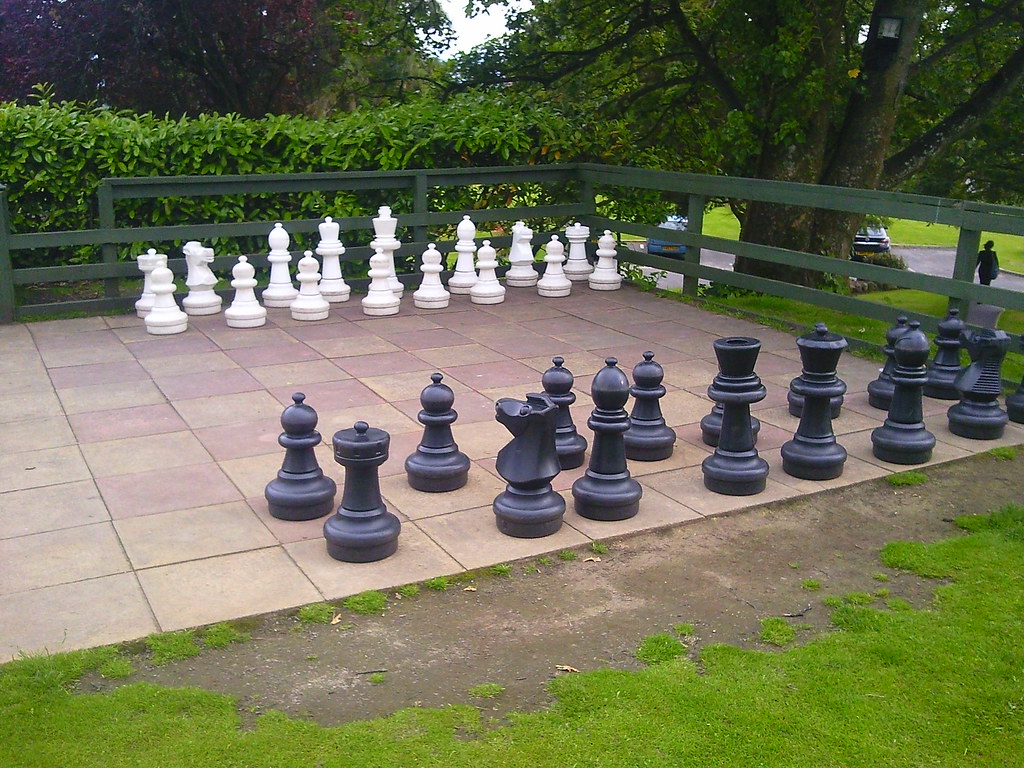 A powerful way of making your intimate wedding exceptional is to avoid boring receptions at all costs! How? The answer is pretty simple: think about games. Besides all the amusement, you'll also encourage your guests to socialize while keeping them entertained. You can easily arrange a lawn bowling or set up a giant outdoor chess for some extra fun.
These 6 tips will undoubtedly turn your small wedding into something special, but remember that it's all about you! Therefore, be sure to cherish every moment of your big day to make it truly memorable! Have you recently said "I do" during a small gathering? Leave your comments and tell us how you made it exceptional.