Karaoke is fun, especially when surrounded by your friends and alcohol rules. If you love to sing but have the voice of a raven, then karaoke is for you. All kidding aside, karaoke is a great way to mingle with your friends and have a good time.
In my books, hosting a karaoke party is the best way to have a fun party, and that's what my chosen family and I will be doing this year. So, without further ado, let's dive into this blog and learn some of our tips to throw a karaoke party.
What is karaoke?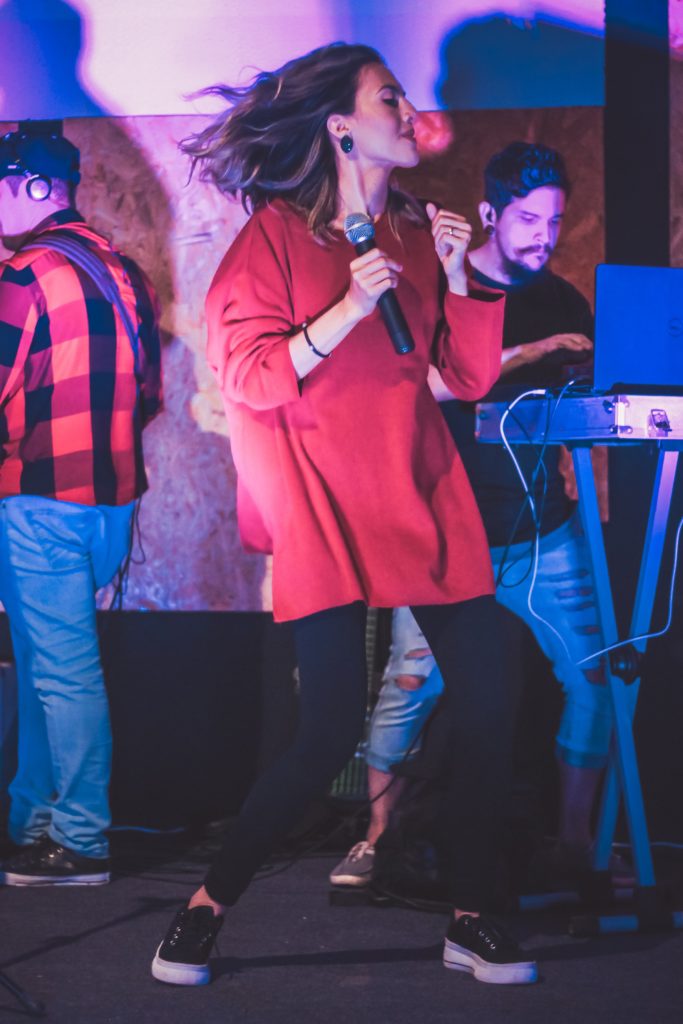 The original "sing along" technology originated in California, but the first device that allowed people to sing alone was developed and widely popularized in Japan in the 1970s. The original device required you to pay money and then let you hear a recorded version of a song that you could sing into an attached microphone.
It quickly became a form of entertainment and became popular at parties and restaurants throughout Japan, where music and singing were traditional accompaniments to the festivities. The popularity of karaoke quickly spread to Asia and America, and you can find karaoke lounges on both continents.
Karaoke is very popular worldwide, but it is especially popular in the US and Asia. It is a popular pastime where the lyrics of a song are sung, usually along with the recording of the original background music of the song.
It allows people to sing their favorite songs live with their friends and enable you to perform your favorite songs without being interrupted by the original singer. Whether you can sing or not, karaoke is fun that will make you go into raptures, but you'll have a good time in any case.
1. Playlists for all tastes, or not!
The success of a karaoke event naturally depends on the songs. If you're a skilled DJ, you can start making a playlist. If you know which songs will get everyone singing in unison and which will get everyone dancing, go for it! Select songs based on the age and nationality of your audience, for example. Of course, don't forget the summer hits that everyone can sing along to.
Don't start creating a playlist because everyone has their taste! Moreover, you might demotivate some participants who are already not very comfortable with singing in public. To avoid ruining the atmosphere, you have at your disposal a karaoke software containing more than 40.000 songs.
This karaoke software gives you access to numerous pre-recorded playlists: TOP 50, Love songs, Christmas songs, etc., and also allows you to create a playlist yourself. You can also write a list of the most popular songs on a board to make a choice easier? Start with popular songs; it will be easier to break the ice for the first to sing.
2. Prepare the place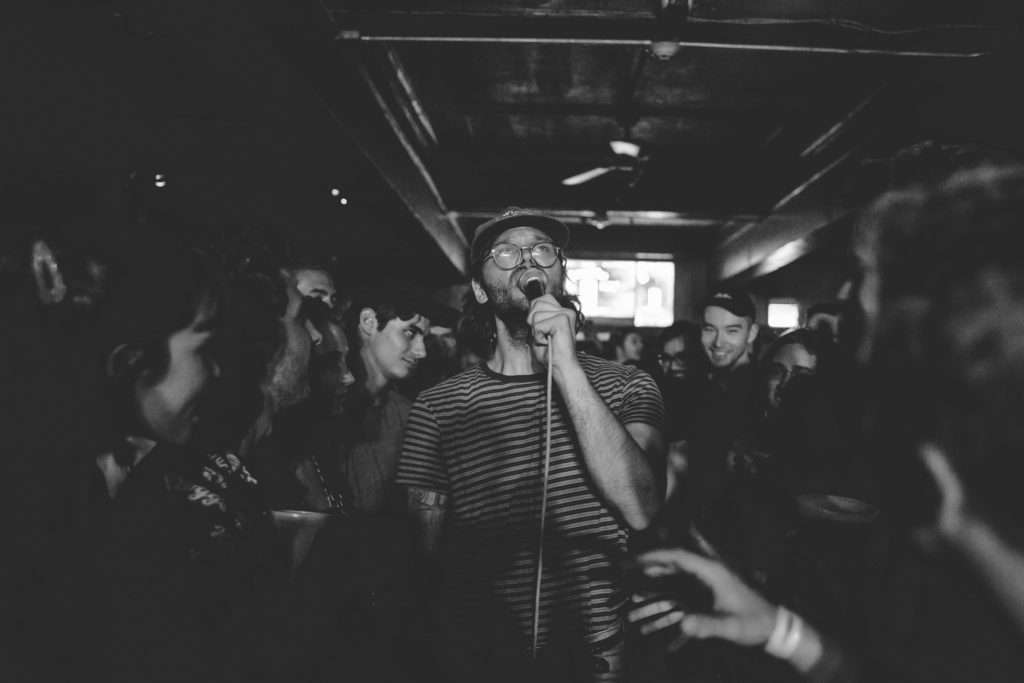 Beyond the fact that it is essential to organize karaoke in a warm and welcoming place, it is important to plan enough space to install the karaoke equipment. Indeed, plan enough distance between the video projector and the screen, a small table to arrange the computer and microphones. To make your karaoke party a success, you will also need a space where your guests can sing and dance; the goal is to make them feel like they are at the Superball.
Do not hesitate to decorate the place in a festive way with balloons, garlands, and disco balls; let your soul speak as a party organizer. Don't be afraid to do too much; a karaoke party must be kitsch or not! We advise you to fix all the cables on the ground because the risk of stumbling increases after a few drinks.
3. Food and drink
Of course, you can't think of a successful karaoke event without food and drinks! Are you more of a pizza & beer person? Charcuterie boards/cheese & wine? No matter, of course! Your guests are bound to have dry throats from singing and empty stomachs from dancing, so spoil them by offering them a feast worthy of their enthusiasm!
Ask everyone to bring a little something to take some of the load off your shoulders. Ask one friend to bring wine and another to bring dessert, etc. Divide the tasks; the buffet will be more varied and delicious. In addition, a glass of wine will give courage to the shyest to launch themselves under the spotlight.
4. Everyone should have fun!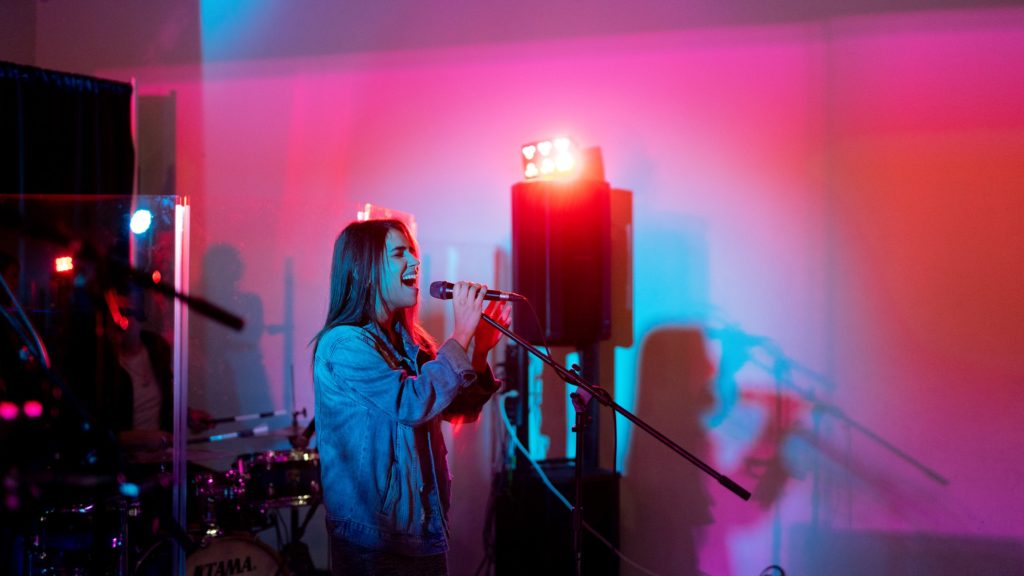 Everyone must sing! Let's face it; karaoke is not everyone's cup of tea. So the goal is for everyone to have a good time, even the most skeptical.
We've all heard someone refuse to sing, saying, "No, but I sing out of tune, I don't feel like it…" Put everyone at ease! For example, reassure the shy ones by explaining that the goal is to sing as off-key as possible. We all know that the objective of a karaoke event is not to sing well but to have fun.
Maybe take the microphone before everyone else to get everyone to agree! Everyone should have their moment in the spotlight for a successful karaoke event, so set an example by showing that you don't have to take yourself too seriously; on the contrary!
Sound off in the comments section below and tell us what you want to read next and if you want to read more about karaoke.