Based mainly on Vedic teachings, the Hindu way of life is egalitarian in every sense, reminding us that life is the greatest gift bestowed upon human beings. However, it is crucial to remember that religious rites continue to play a significant part in the lives of the majority of Hindus.
So, what are the fundamentals of a Hindu religious ceremony?
What Is The Importance Of Kusha Asana For Sitting At A Religious Ceremony?
It is customary to use an asana made of kusha grass for sitting during religious ceremonies since time immemorial. During religious ceremonies, much energy is generated. Since people sit on the ground for ceremonies, there is likelihood of the generated energy being wasted by leakage into the ground. Since kusha has good insulation qualities, participants retain the energy generated in the ceremony. It is believed that mantras chanted sitting on a kusha mat always bring good results.
In the Vedas, kusha has been described as a medicine that gives immediate results. It is credited with promoting long life, helping in clearing up a polluted atmosphere and preventing the spread of infection and disease.
In certain religious ceremonies, it is customary to wear a ring made of kusha grass to insulate this finger from the other fingers in the hand and prevent energy generated in this finger from leaking into adjacent fingers. It is believed that Surya resides in the ring finger. From Surya, we get life energy, brilliance and fame, which most not be wasted.
The kusha ring also helps in preventing loss of energy by leakage into the ground through accidental touch. In such an event the kusha ring comes in between and prevents loss of energy. It is also believed that if the energy generated in the hand is not suitably protected, it has a detrimental effect upon the mind and heart.
What Is The Purpose Of Sprinkling Water At The Beginning Of A Ceremony?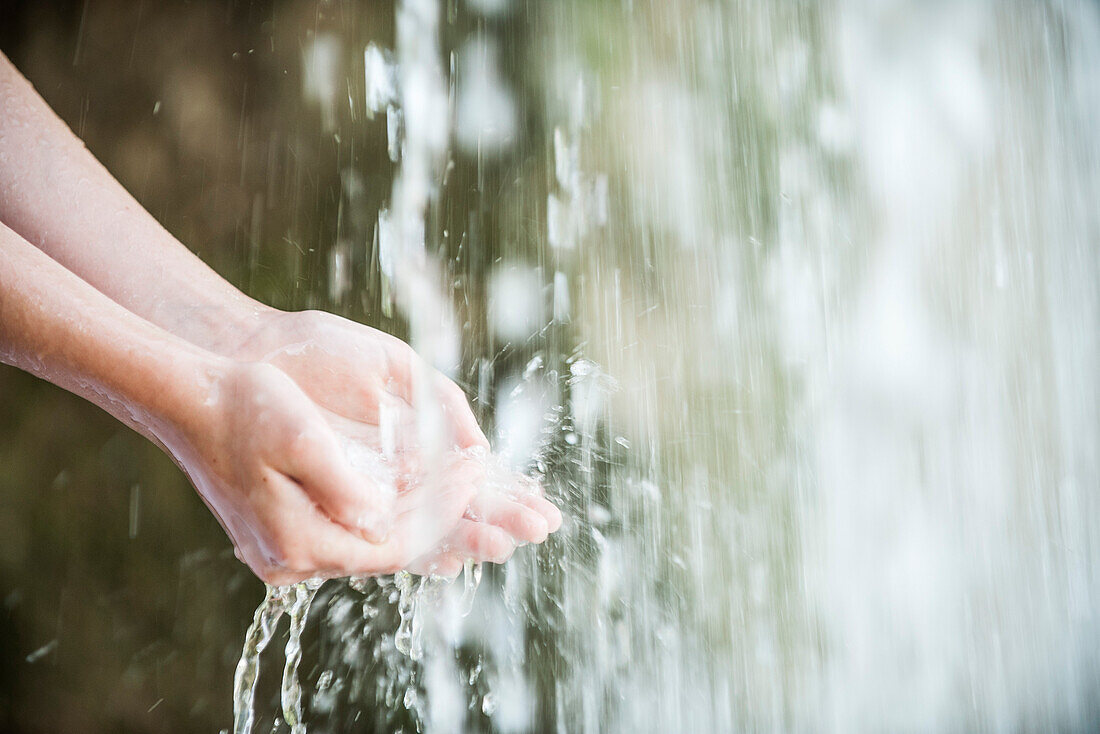 When the person who is to perform the religious ceremony is seated the priest sprinkles water on him and chants the following mantra:
One may be in a pure or an impure state. In any situation, if one remembers Lord Vishnu, one becomes pure.
Normally, everyone who joins in a religious ceremony does so after a bath. After chanting the mantra and sprinkling water, the performer's attention is immediately focused on the ceremony. Sprinkling water is symbolic of purity.
Lord Vishnu was sleeping on Kshirsagar (ocean). A lotus bloomed from his navel. Brahma emerged from this world and created the world. This means we too emerged from the water. The sprinkling of water reminds us of our origins.
The lotus comes out of water, but is impervious to water. This makes it symbolic of detachment. Sprinkling of water again symbolizes that the person performing the ceremony should learn to live a detached life.
Water represents life. It is not possible to function without it. As a result, the value of water is recognized by sprinkling it at every religious ritual. Water is recognized as a cleaning medium that is claimed to cleanse all sins. Water with the ability to extinguish fire is also said to invite anger. Poisonous and disease-causing elements are scared away by a sprinkling of water. When water is placed in a conch shell, it becomes pure and has the ability to eliminate hazardous microorganisms.
Why Is Lighting The Lamp Important At All Religious Ceremonies?
In India, there is a tradition of lighting a lamp at the beginning of a religious, social or even cultural ceremony in the belief that the presence of Agni (fire) ensures success. Fire is one of the five elements that form the human body. Fire is also a transformed form of Surya. For this reason, before praying and making offerings to gods and goddesses, it is customary to focus the energy by lighting a lamp.