Boho-chic parties are associated with the idea of promoting a free spirit. People often mix components from different cultures, creating unique and original spaces for a boho-chic style event.
What Is the Boho-Chic Style About?
The boho-chic style consists of a combination of bohemian or hippie elements based on an extensive palette of colors and patterns (inspired by different cultures such as India, Arabic, African) without losing the elegance and the principles of good taste.
But, what are the keys to creating a party with these characteristics? Here are some ideas for you!
Keys to Making an Event in the Boho-Chic Style
Before detailing the essential elements of these characteristics, it should be noted that the boho style offers many possibilities for an exclusive celebration using an infinite number of tones. The most commonly used are blue, red, purple, orange, ochre, fuchsia, gray, or brown.
To Host an Event With a Boho-Chic Theme, You May Include:

1) Invitations With Dried Tree Leaves
The emotion of a theme party or a specific modality starts with displaying the style through the invitations. In this case, you can invite your guests with a dried painted leaf or decorate the cards with a floral watercolor. These invitations allow you to set a tone and hint at the surprises that will be offered at the party.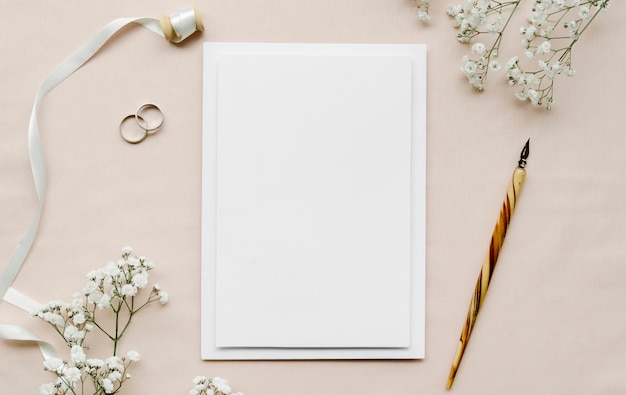 2) Outdoor Event
The ideal space to celebrate your Boho Chic wedding is outside, whether on the beach, in the field, in the woods, in a vineyard, in the garden of an old house, always surrounded by nature … wherever you want, because everything is allowed!

3) DIY Decorations
The DIY details are part of the essence of a Boho Chic wedding. If you're good at knitting, try macramé! You can start with macramé curtains that look great at the ceremony right behind you, table runners, flower pots, etc.

4) Flower Pieces With Other Natural Elements
A unique boho-chic themed event should have floral arrangements to decorate. Let's not forget to give it an extra touch by integrating other natural elements such as shells, stones, or wood.
When creating or choosing the arrangements, do not forget the typical colors of these festivities.

5) Mirrors
Many options are available to decorate with mirrors, but the bohemian spirit tends to opt for large-format ones, with carved frames and Moroccan or Asian inspiration. Their beauty and strong presence adorn any space lacking in character.

6) Decorate With Candlesticks, Bottles, Flowers…
We recommend mixing various chandeliers, bottles, and flowers to complement the boho-chic style for decoration. You can also make large cushions, pillows, carpets, and other accessories, including necklaces, large jewelry, earrings, bracelets, hats, belts, etc., and plants should never be missed!
7) Low Wooden Tables
To create that free-flowing atmosphere, we recommend placing low wooden tables. The attendees are then invited to sit on pads/cushions for dinner. As for the tables' decoration, you can include floral arrangements or hanging lamps on the table and candles surrounding the food. It is essential to create personalized name cards for each guest to help them find their place.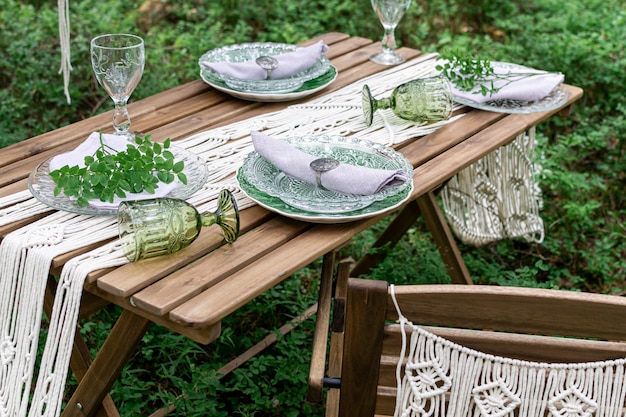 8) Offer a Healthy Menu and a Mocktail Station
At these kinds of events, it is essential to know how to choose a healthy and natural menu. You can maintain a light atmosphere with salads, quiches, and sandwiches. For desserts, cupcakes, mini cakes, and sweet macarons are good possibilities. Around drinks, it would be ideal for creating a station with a good selection of 'mocktails' or non-alcoholic cocktails, but also with water and fresh fruit juice.
Do you have any other bohemian decoration ideas in mind? Please share it with us in the comments below!