Thanksgiving is one of the most exquisite times of the year we get to spend with our family. This fantastic fall event is more than just having a big turkey on the table. It's not even only about the delicious stuffing or baked potatoes. Instead, it's the opportunity for us to rekindle our empathy for one another and remind ourselves of what life is all about. It's a festive occasion when we can be thankful for the things we have, for our Earth, but most of all, for the bonds of love we share with our family and friends. It is also the perfect time to bring your home to life with the seasons' warm hues.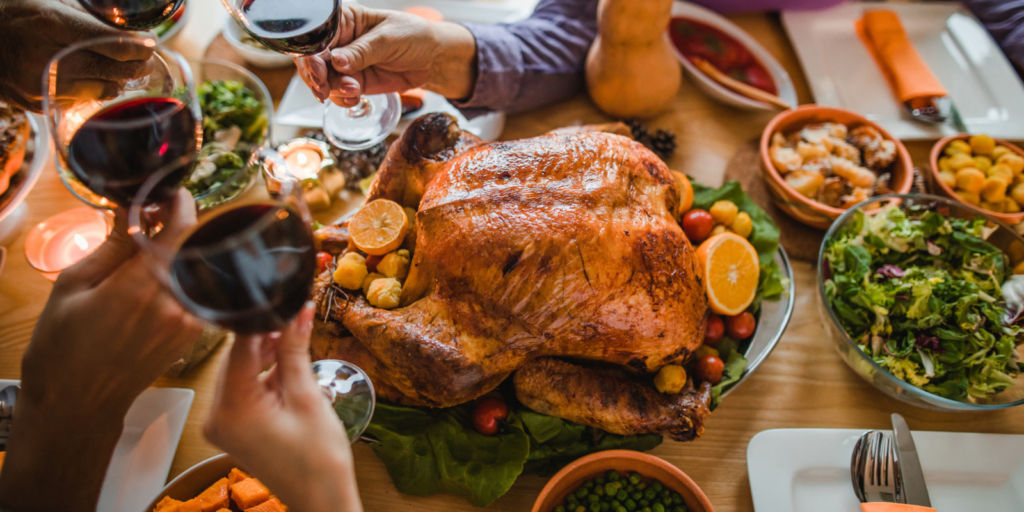 Since we are celebrating Thanksgiving tomorrow, there couldn't be a better time to publish an article on some DIY decoration ideas for this special day. Here are 9 easy-to-make crafts to wow your family on Thanksgiving day:
1. A Grateful Banner
What better way to celebrate a party with a homemade banner to take gorgeous pictures? You don't even have to go to the store to get one! You can print the letters of the word of your choice (e.g., grateful/thankful/give thanks) at home, hang them on a string and customize it to your preference, like with natural leaves or flowers.
2. Warm Candle Wreaths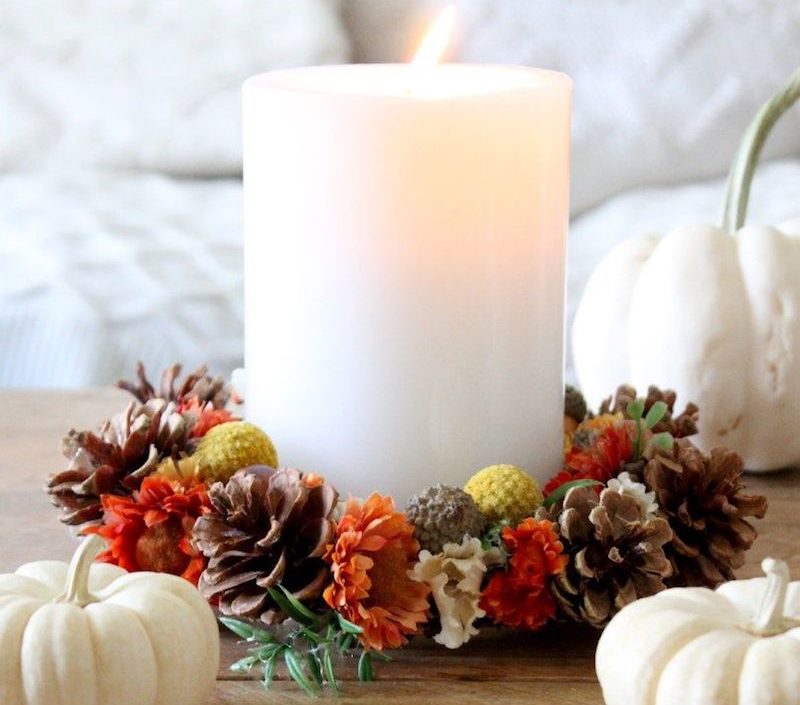 Bring the atmosphere and warmth of wood into your home with a charming candle wreath. It can be used as the centerpiece of your dinner/lunch table, or you can choose to make a few small ones to decorate your coffee table. You will need hot glue, some greenery, a wreath of vines, pine cones, flowers, and acorns to create a stunning arrangement for your candles.
3. Original Thanksgiving Wreaths
Why not forgetting about the standard all-time thanksgiving wreath for your door and give it a new spin while creating it with original materials? Below we give you some ideas:
4. A Rustic Wreath with Acorns
This one will give your decor a rustic touch with its large knot made of a piece of burlap fabric. You will only need 5 bags of small acorn ornaments, a vine wreath, a glue gun and sticks, a piece of burlap, and double-sided tape. If you don't know how to proceed, you can follow the tutorial here.
5. Metallic Leaves for Your Wreath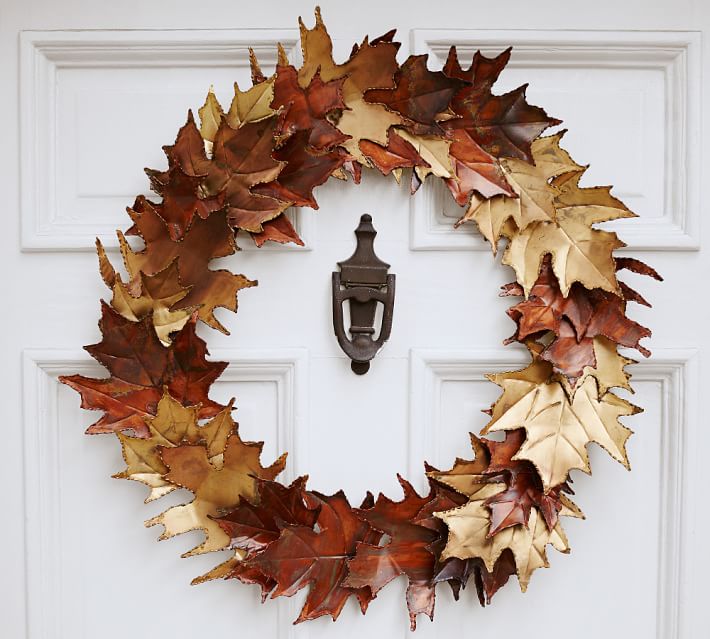 If you're looking for a slight edge of modernity while maintaining tradition, this metallic leaves wreath will be perfect! This DIY wreath made with gold and copper crepe paper will glam up your decor.
6. The Basket Wreath
You thought that baskets were only used in Easter decorations, right? Think again! If you have a round shallow basket (or you can quickly get one to the thrift store), it will be perfect for making an original thanksgiving wreath. You can learn to make it at Twelve on Main.
7. Walnut Garland
Admit it! You've never thought about it! But yes, you can create a fabulous walnut garland to decorate your table or your windows. We recommend painting the seeds with warm hues like cranberry red, pumpkin orange, corn yellow, and turkey brown to celebrate the season.
8. A Gratitude Tree
It will be not only a decoration but also a traditional Thanksgiving activity! You can get a dry branch and decorate it with warm-colored leaves (natural or paper made) and acorns and have your guests write their most grateful thoughts on it and hang it on the holiday display.
9. Decorated Mason Jars
Since mason jars are so trendy these days, why not add them to your Thanksgiving decor? Plus, they make perfect craftwork a snap to do. You can decorate them to your taste, but don't forget to follow the Thanksgiving color palette to keep them in theme.
Now you have some great ideas to help you decorate your home the way it deserves for Thanksgiving Day. If you have any other unique ideas for such a cherished event, don't forget to leave them in the comments below. Till then, we wish you a marvelous, joyful, and blessed Thanksgiving.