For my kid's sixth birthday, I asked him what kind of themed party would he like? And guess what his response was: a Rabbid Invasion one!
I just watched 5 minutes of the show and thought that those who produced it really need a brain scan, if only to find out how much intelligence they have to allow this to even air on television! And now my own kid wants a party revolving around this insanely stupid cartoon!
But well, when you have small kids as mischievous as these naughty creatures, I guess you have to expect some level of stupidity. So, for all those parents whose kids are diehard fans of the Rabbids and want a Rabbid-themed party, you will find some excellent ideas below!
Rabbids Invitations
If it were me, I would have opted for Disney-themed invitations but since my kids are huge fans of these dumb creatures (actually, calling them dumb is an understatement) we parents don't have much choice.
So, with the help of a printable template, make some DIY Rabbids invitations. All you need is coloured card stock in white, brown and grey with a supply of glue. Plus, if you want to add some personalised touch, include some of the iconic gibberish phrases of the show, like "Woo-hoo", "Whee-he -he" or their catchphrase, "Bwah!"
A Rabbid Backdrop
A well-known fact is that backdrops always enhance the décor of a party and add a touch of elegance. And even though I know there is everything except elegance with the Rabbids, a nice backdrop will really set the stage. So, I recommend choosing a white, grey and brown backdrop using butcher paper, curtain panels and a printable party package.
Rabbid Party Supplies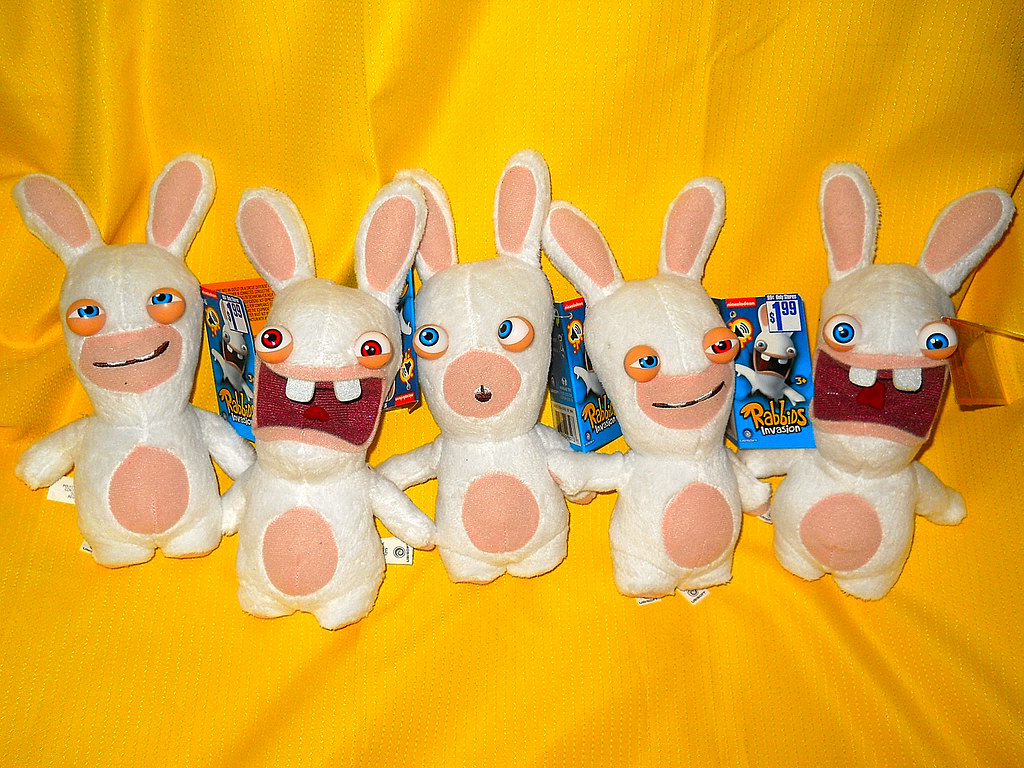 Sometimes the simple items in a party pack the most punch and small white paper plates are perfect for a Rabbids theme party. White or brown napkins also form part of the cute party supplies.
Rabbid Party Decorations
What's a themed- party without decorations?
You can welcome your guests to your party with an awesome Rabbids balloon wreath followed by a customised banner, which can read, "Welcome to the dumbest themed-party of the century!". Just kidding of course. Your banner can either consist of the usual "Happy Birthday", "Welcome to the birthday party of Tom, Dick or Harry" or some catchphrases of the cartoon.
And why not make some door hangers? Seriously, I just loved having door hangers for all the parties I throw, as they are the first things your guests see. Moreover, Rabbid-themed door hangers will already set the mood for the theme you are throwing. So, in other words, your guests will already know what dumb things are awaiting them. Oh, sorry, did I just say dumb, because I obviously meant fantastic!
Another suggestion is a Rabbid garland. Yeah, a garland made of the faces of these idiotic- ahem, rabbit-like creatures. So, all you need to do is to print out a few templates cut them out and trace them on some coloured card stock until the required quantity is reached. After cutting out each Rabbid, with the help of a paper punch, create some hole for stringing with ribbons or twines.
Rabbid Food Ideas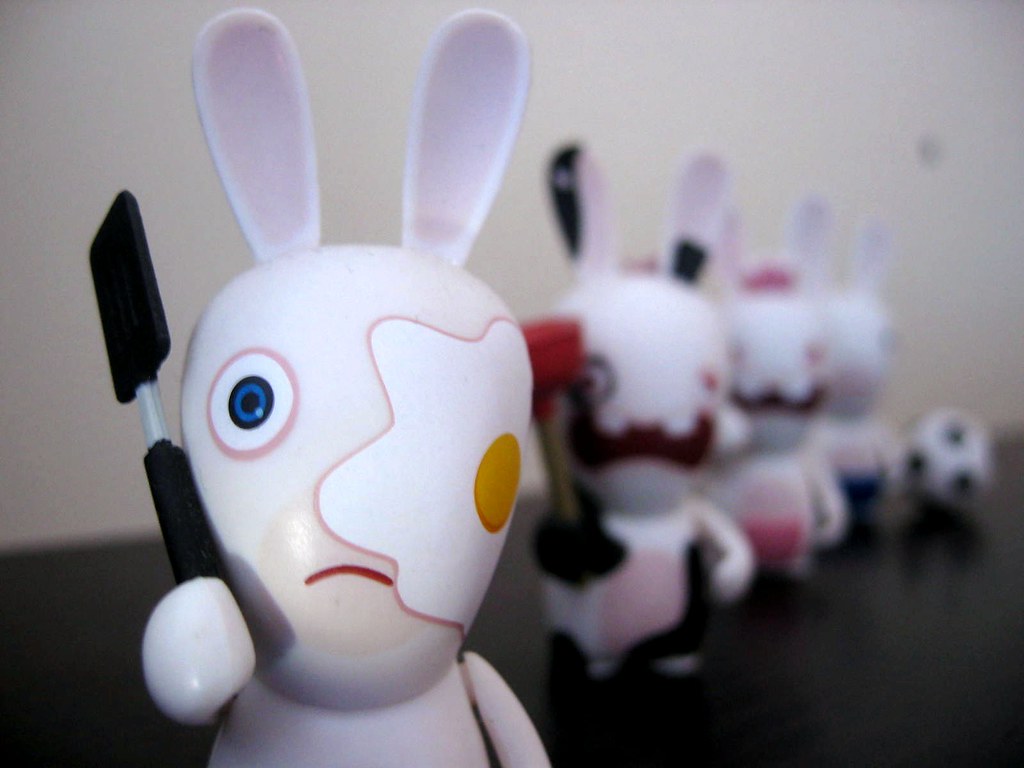 Birthday cakes are what always make an occasion a special one. But a Rabbid cake? Even though I am completely against this idea as a completely sane parent, unfortunately, any party would seem empty without a cake.
So, let's go for a simple two-tiered rabbid-themed cake. You can opt for a white, grey and brown fondant with some "adorable" Rabbid ears gracing the top of the cake. Furthermore, if you have the time and ability, you can bake and decorate your own Rabbid cupcakes. All you need to do is to bake your favourite cake mix and then get to the decoration with tinted buttercream frosting and white candy melts.
Nearly everyone adores a good cake pop, but according to my son, a Rabbid shaped cake pop takes the popularity and even the taste of a cake pop to a whole new level. Can you believe it?
Rabbid candy kabobs can be also be included in the list of sweet treats of the party. They are quick and easy to make, and they can be secured with toothpicks. You can easily whip out a dozen within ten minutes.
For one minute, forget how dumb and pointless the show can be and tell me what do you think about these party ideas? Please share your comments!