If you haven't watched "Squid Game" yet, you must have at least heard about it from your close ones.
This South Korean survival drama series, about indebted individuals competing for a huge cash prize in a life-threatening game, is unarguably Neflix's smash hit show. Everyone I know is obsessed with it right now and who can blame them? Who would have known that Hwang Dong-hyuk's masterpiece that mingles satire and melodrama and showcases a world filled with Korean culture and Korean language would have captivated so many around the world?
However, the popularity of this drama has not only taken over social media. This year's Halloween was celebrated by many with this South Korean psycho-thriller as the themed party (without the violence, of course!). I bet you even heard of Chrissy Teigne's lavish "Squid Game" themed party with a giant piggy bank filled with real money – and no one missed the backlash she got on social media.
If you really want to host your own Squid Game party (without being in the public hot seat like someone we know), check out the following.
#1. Know How To Send Out Your Invitations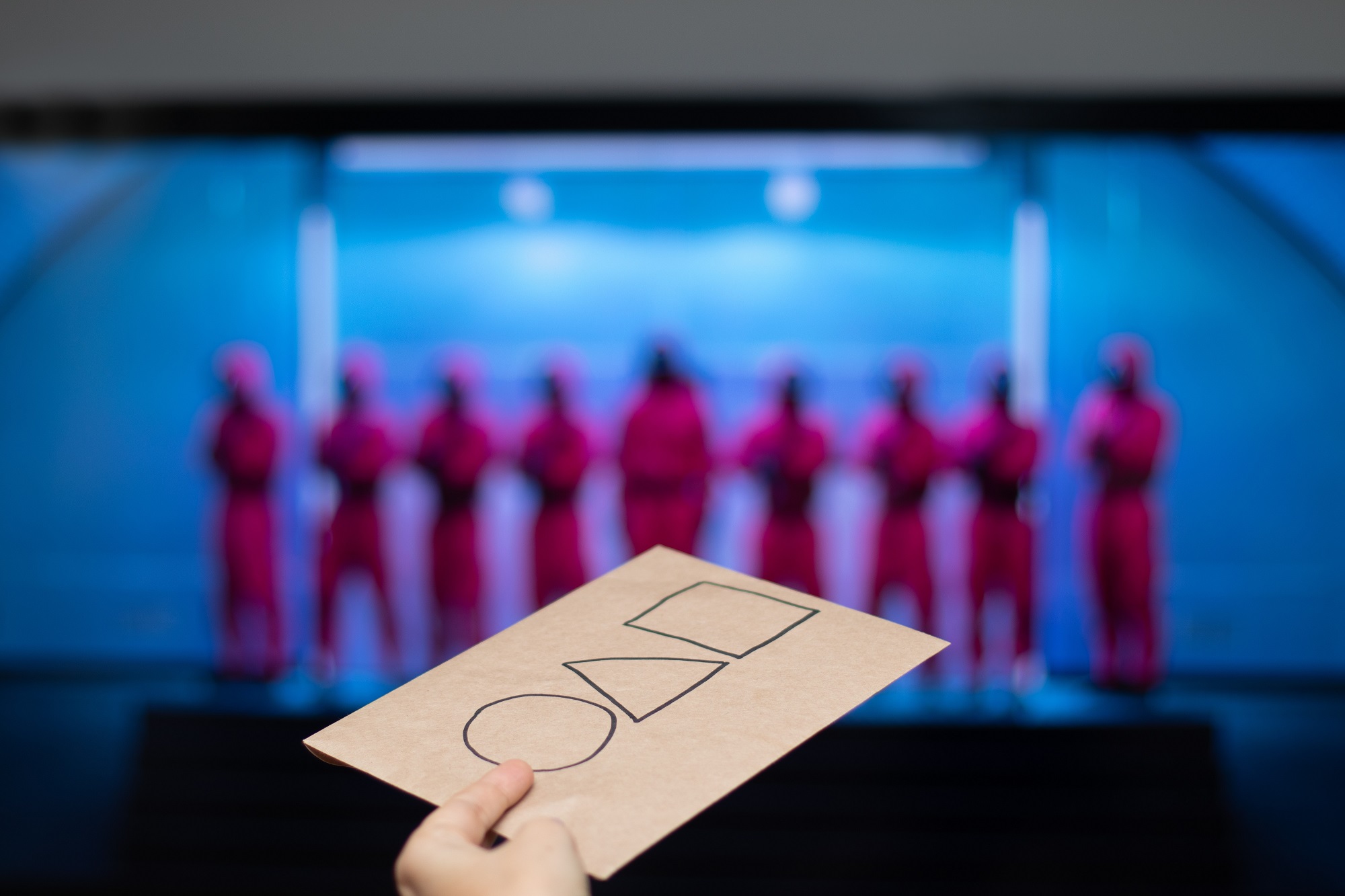 To grant contestants access to your life-or-death themed party, you need to replicate the same business card that was offered to Gi-Hun (by the forever-handsome Gong Yoo).
Here's how to recreate the card:
Take some craft paper or brown cardstock.
Make a circle, triangle, and square on one side.
Write up the invitation information, including who will be a Squid Game Player and who will be a Squid Game Soldier, on the opposite side. If you have enough people, make some of them VIPs as well.
#2. The Dress Code
To recreate the feel of the show and add some touch of fun, ask all your guests to dress as per the following:
Players: All contestants need to come in white shirts, green jackets, green pants and white shoes. To make it more exciting, the shirts can be customized with a three-digit dark green number.
     Luckily, this replica tracksuit can also be found online.
Soldiers: The guards in Squid Game have much cooler costumes with red hooded jumpsuits and black belts. They don't wear any number, but they do go around with black masks with either a circle, square or triangle (depending on the rank). Since this costume is a little tricky to be made, I suggest buying the complete set online.
Front Man: The Game Master or the boss of the guards comes in a simple costume with a long black coat (with a hood), gloves and a black mask.
Red Light, Green Light Schoolgirl: Honestly, the party is incomplete without her – to be dressed in a yellow shirt and an orange jumper (don't forget the braids).
VIPs: They can come in any kind of suits – the only rule is to wear an animal mask.
#3. Music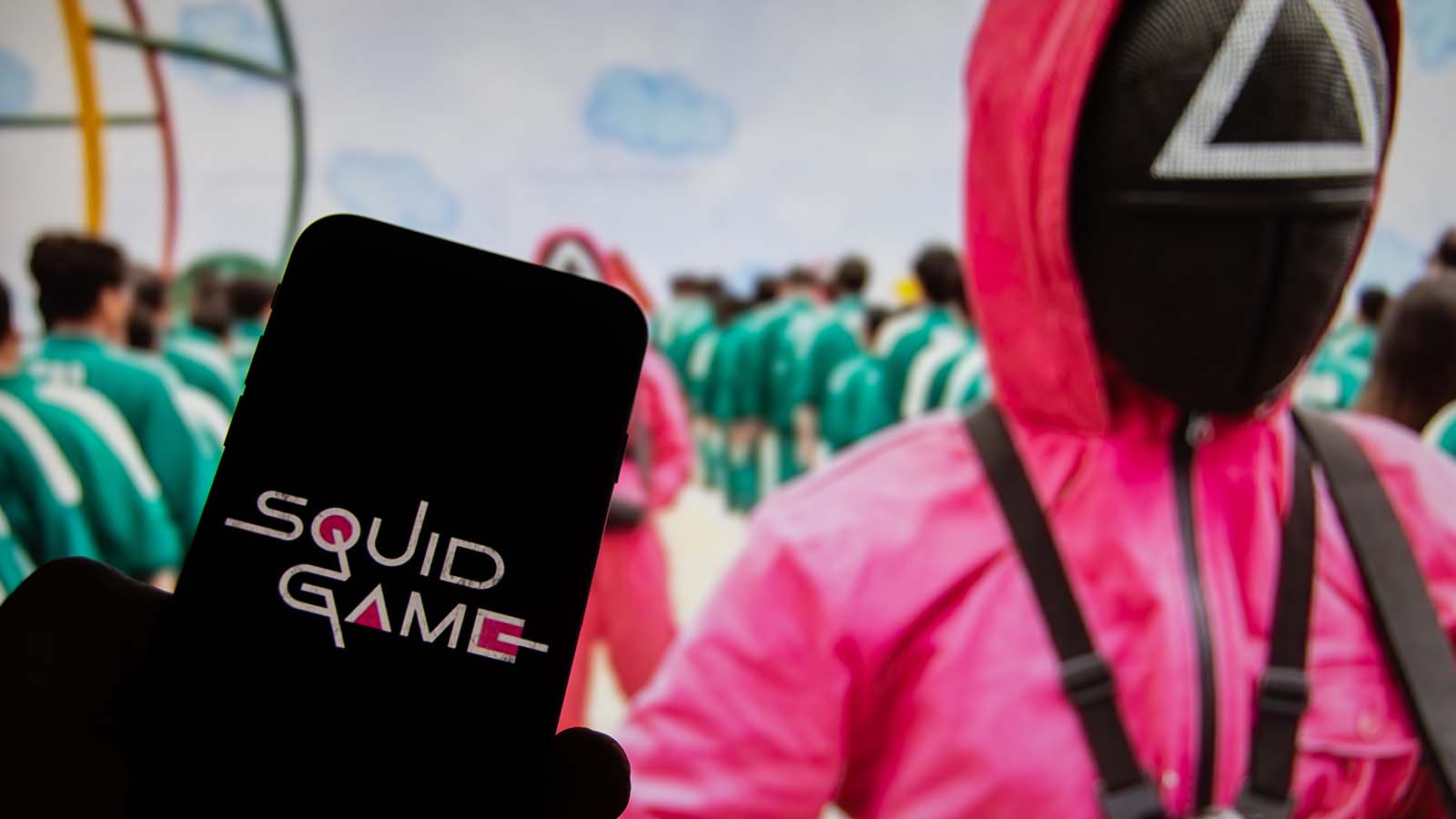 To replicate the same atmosphere, you can play the music "Fly Me To The Moon" by Joo Won, which is the main soundtrack played during the first episode.
Other suggestions include Pink Soldiers by artist 23 or Way Back Then by Jung Jaeil.
#4. Food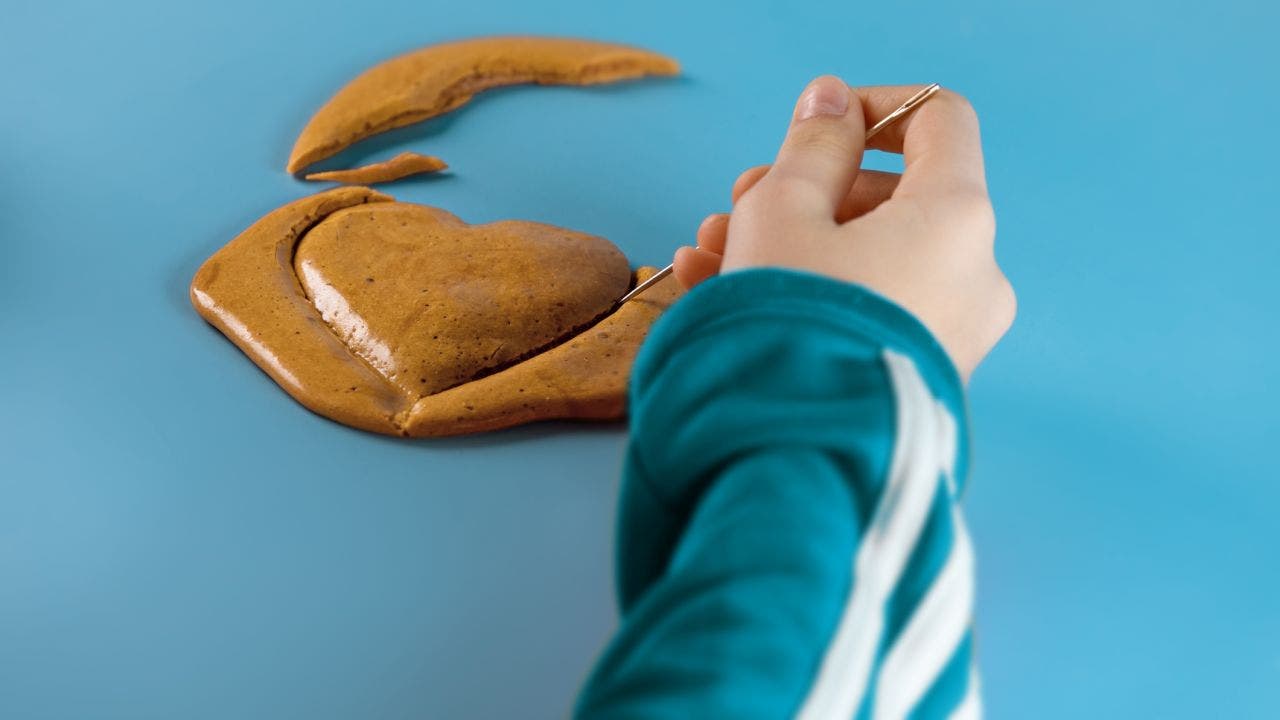 At one point in the show, the contestants are seen eating Bento boxes full of rice, vegetables and kimchi.
There's no way forgetting the episode of cider and eggs (but this time make sure everyone gets their share).
And, right before the final challenge, you can treat your three lucky winners with a fancy steak dinner (just don't include any knives).
So, that would be your party menu.
#5. Everything You'll Need For The Games
Ah, finally, the most important phase of the party.
You can either choose the games you want to include in your party or you can include all of them and go as per the series' order.
So, here's what you'll need for each game:
Red light, green light: All you need is some open space and a game host to scream out "Red Light, Green Light."
 Alternative games to play include 'Musical Statues,' 'Musical Chairs,' and 'What's the Time, Mr Wolf?'
Tug of war: All you need is a length of rope (and some fake shackles or handcuffs to keep it authentic to the show).
Dalgona Candy: Create your own toffee or honeycomb delights using forms that the players must cut out with their needles. Use the same forms as in the presentation, or experiment with different shapes.
The Midnight Fight: While this one may be more difficult (I'm sure you don't want to injure your pals), you may wait until it's dark and play a version of 'Murder in the Dark' using those game rules instead.
Marbles Challenge: each participant receives a bag of marbles. Assign games to the participants or let them to select their own marble challenges.
The Glass Stepping Stones Game: We'd definitely avoid completing this one precisely as shown in the episode. Perhaps try arranging little panels of the board in a row on the ground. Take turns going ahead, much as in the show, but have Soldiers toss water balloons at the Players. If a player is hit or walks off the panel to avoid being hit, they lose!
Squid Game: Choose a field, playground, or sport court where you may draw the game lines. Replace this game with any one-on-one challenge, such as Handball, Slap Wrestling, Arm Wrestling, and so on.
The Prize
In the show, the winner is said to win 45.6 billion won. Unless you are Bill Gates, there's no way offering even a quarter of this sum of money to the winner, so I suggest offering Squid Game themed gifts.
What do you think can be the perfect gift for the winner?