A baby shower is a party thrown to celebrate an upcoming birth. Baby showers are becoming very popular, and almost every celebrity is throwing one, so why not you? While some parents decide to wait for the day of the birth to discover the sex of the baby, some may already know the sex but decide to keep it to themselves.
If you are parents-to-be and would like to keep the gender of your baby a mystery, then you should plan a gender-neutral baby shower. You might be wondering what colors to use so that it is neither feminine nor masculine while remaining adorable or, just like me, you might just simply be fed up with stereotypes. In this post, we'll go over some ideas to properly decorate a gender-neutral baby shower.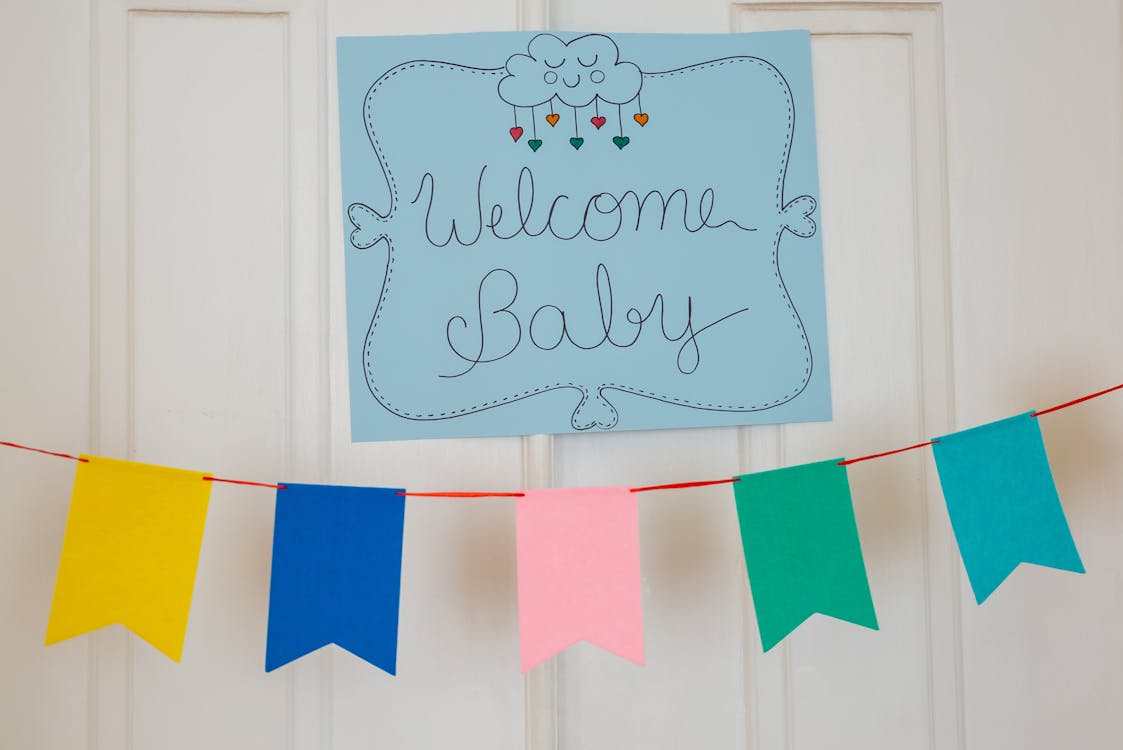 Color
Since you don't know the gender, or at least you don't want to tell anyone around you, you should choose colors that work for boys and girls. There are many combos possible; yellow and gray, green and white, or yellow and white would be ideal. You can also opt for a white monochrome decoration.
These colors are the most used for such a baby shower. In case you would like a particularly cheerful and dynamic decoration, you could combine several bright colors or even go for a rainbow-themed party.
Themes
The themes and colors are pretty much the same things. I think that you should choose your theme first then use colors according to it. Gender neutrality can already be considered a theme, however, that doesn't stop you from adding another theme that has nothing to do with the gender of the baby.
You can choose themes like tropical, stars, rustics, geometrical, animals, and so on. A theme that does not represent a boy or a girl specifically.
Food And Drinks
Since this is a gender-neutral baby shower, you won't have to order cakes or desserts in the shape of little cars or flowers. I suggest you keep everything very generic but well presented, respecting the colors defined beforehand.
If you have chosen a theme other than gender-neutral, present the food and drinks accordingly to the theme. For example, in the case of a star theme, you could opt for a star-shaped cake or cupcakes decorated with a small star on the topping. It will blend a little better with the décor.
Some food options are donuts, cake, cupcakes, pretzels, sandwiches, or almost any finger food that you may like or find suitable for the event. In terms of drinks options, you should look up some mocktails recipes on the net.
Favors
Here is a list of some baby shower gender-neutral favors that you can give to your guests:
– Candles
– Soap
– Donuts
– Honey
You may add some cute notes, thanking your guest for their presence…
It does not matter why you choose to have a gender-neutral baby shower. It is cute to wait until the delivery room to know about your baby's sex. Some may like it; some may not; it depends on you. Do not let anyone pressure you into knowing the sex of your baby. Hopefully, this article has given your some insight into preparing your gender-neutral baby shower. Let us know in the comment if you think a gender-neutral baby shower is a great idea…