Bidding goodbye to 2020 will be as different as we receive it. Unlike what we welcomed, this end of the year would be spent mostly in the comfort of the home, and no one would be partying like they used to, except in some countries where it is COVID free. However, the excitement of having a New Year's Eve is different, but it is there.
If you can celebrate it this year, you can always read on to get an idea of party ideas for 2022.

New Year's Eve parties are always exciting, whether they are planned somewhere exotic or in the comfort of your home. Guests look forward to New Year's Eve with great anticipation. New Year's Eve is a night when everyone wants to have something to do. For many years New Year's Eve parties were always a couple's affair, but now with the lifestyle changes, the New Year can be as varied as the guests they invite. When it comes to New Year's Eve, all you want to do is start early and have a plan.
First, a guest list is essential; send your invitations early or not have guests at your party. People tend to plan early for the New Year, and you don't want to go through all the preparation for anything. It's a good idea for your guests to respond if they are going to attend your party. The mix of guests is up to you. Some people like parties where all the guests know each other, while others want a group where they don't know each other. I think the right mix works best. It's also a good idea if you have a dress code in mind to include in your invitation. New Year's Eve is a night where some people like to dress up, and you don't want some guests to wear jeans.
Secondly, decorations are important for New Year's Eve. Most party stores sell a variety of New Year's Eve decorations. The colors for the evening are usually black, white, gold, and silver. Glitter should be your theme. Don't forget to have a generous supply of hats and horns by midnight. No New Year's party would be complete without these accessories. If you are planning a big party, it is best to use plastic plates and cups. You'll be glad you did when it comes to cleaning up. There will be enough cleaning if you have bought confetti, which is a must for a fun New Year's party.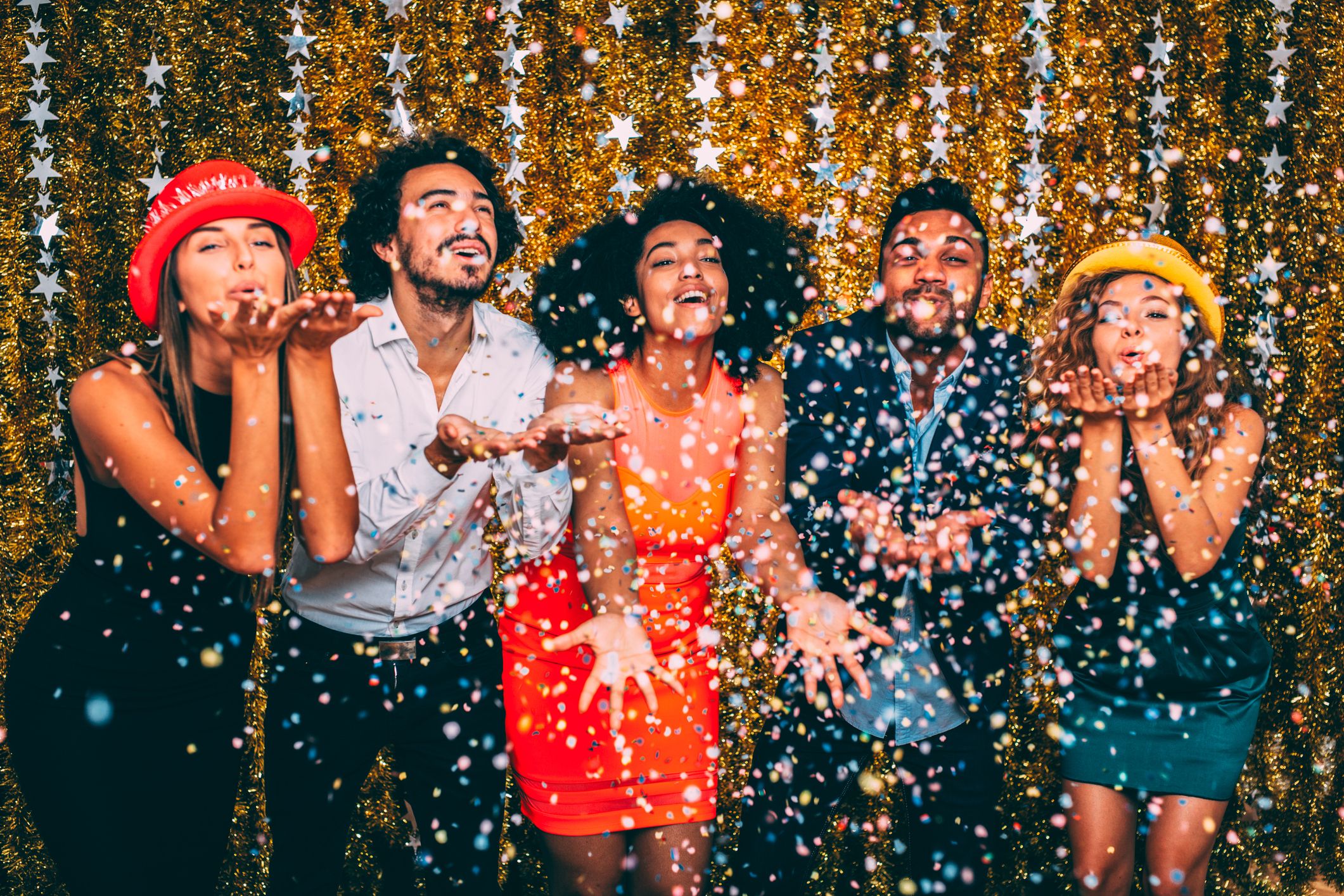 Another important component of a good New Year's party is food. It's usually a long night, and people are drinking, so make sure they eat. The food can vary from a full dinner to just hors d'oeuvres. Sauces and chips are also good, as people pick them up all night long. You should make sure your guests have enough food if you want them to stay past midnight.
Along with the food, there are drinks. You want to make sure you have enough and the right mix between alcoholic and non-alcoholic. If a lot of alcohol is going to be served, make sure your guests have a place to sleep or a designated driver. You don't want anyone driving home drunk.
Finally, the entertainment doesn't want your guests to get bored. So good music is a must. If you're having a big party, you might want to consider a DJ. Different games can be fun. I suggest having a TV nearby, as everyone will be spending this New Year in the warmth of their homes.
Enjoy this new year with your loved ones and spend these moments with them.
Happy New Year 2021.