Are you ready to turn your event into a fantastic celebration without spending a fortune? In this blog, we'll share 14 simple and budget-friendly tips for DIY event decor that even 11-year-old kids can easily follow. Get your creative juices flowing and let's make your event unforgettable!
1. Plan Ahead
Start by planning your event decor in advance. Create a checklist of the items you'll need, such as balloons, banners, tablecloths, and centerpieces. Planning ahead allows you to take advantage of sales and find the best deals on your decor supplies.
2. Get Crafty
Unleash your creativity by making your own decorations. Use colorful paper, cardboard, and craft supplies to create unique and personalized decor pieces. From paper flowers to handmade signs, the possibilities are endless!
3. Nature-Inspired Decor
Explore the beauty of nature for free decor elements. Collect leaves, flowers, and branches to create stunning centerpieces or embellish your table settings. Nature's treasures will add a touch of elegance and freshness to your event.
4. DIY Photo Booth
Set up a fun and interactive photo booth for your guests. Create a backdrop using a bedsheet or fabric, and gather props like hats, masks, and silly glasses. Your guests will have a blast taking memorable photos!
5. Balloon Bonanza
Balloons are a budget-friendly way to add excitement to any event. Blow up balloons in various colors and sizes to create balloon arches, columns, or simple clusters around the venue. Balloons bring instant joy and color to the atmosphere.
6. Creative Table Settings
Transform your table settings with DIY accents. Decorate plain tablecloths with fabric markers or stamps. Add a personal touch by creating custom place cards or napkin rings using colorful paper or ribbons. Small details make a big difference!
7. Lighting Magic
Set the mood with creative lighting. Use string lights, lanterns, or candles to create a warm and inviting atmosphere. Consider using battery-operated options for safety and flexibility. Dimmed or colored lights can create a magical ambiance.
8. DIY Table Centerpieces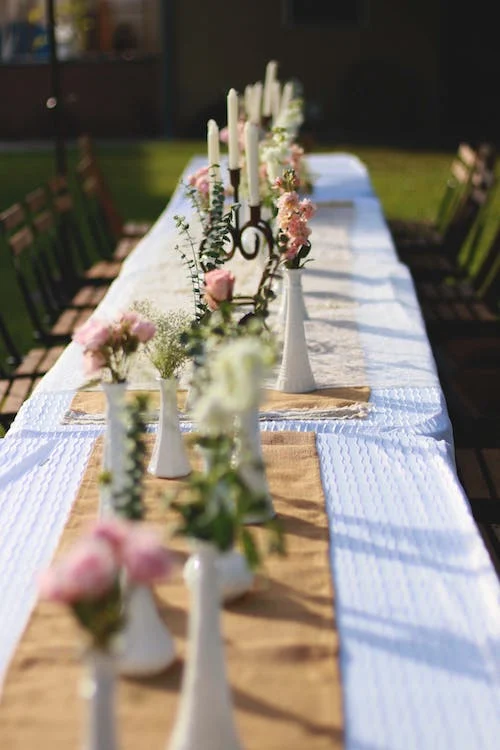 Create eye-catching centerpieces for your event tables using inexpensive materials like mason jars, colorful flowers, or decorative candles. You can also incorporate natural elements like twigs or pinecones for a rustic touch.
9. Fabric Draping
Transform the look of your event space by using fabric draping. Hang colorful curtains or fabric panels from the ceiling or walls to create a dramatic effect. You can even use old bedsheets or tablecloths to keep costs low.
10. Creative Signage
Make your own event signs using cardboard, markers, and colorful paints. Write welcoming messages or directions to different areas of the event. You can also incorporate fun shapes or designs to make them more visually appealing.
11. Repurpose Household Items
Look around your home for items that can be repurposed for event decor. For example, old picture frames can be spray-painted and used as signage or table numbers. Empty glass jars can be turned into charming candle holders.
12. Balloon Decor
Balloons are an inexpensive way to add a festive touch to any event. Create balloon arches, garlands, or clusters in coordinating colors. You can even fill them with confetti for an extra special effect.
13. DIY Photo Booth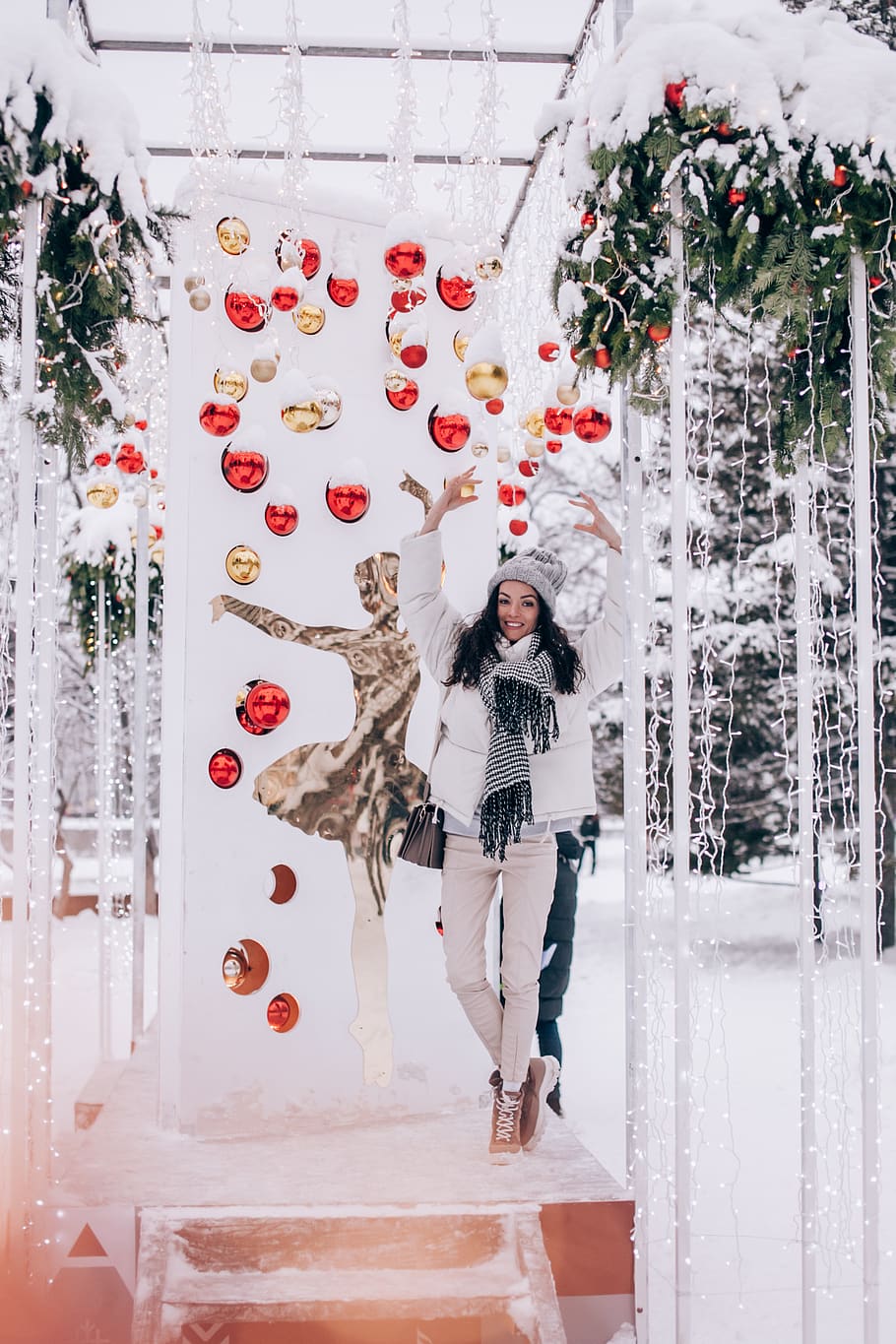 Set up a photo booth area with a backdrop and props. Create your own backdrop using colorful streamers, fabric, or even a large frame. Collect props like hats, sunglasses, and funny signs for guests to use while taking pictures.
14. Nature-Inspired Decor
Embrace the beauty of nature by incorporating elements like potted plants, branches, or fresh flowers into your event decor. Arrange them in creative ways to bring a touch of freshness and elegance to your space.
Remember, DIY event decor is all about unleashing your creativity and making the most of your resources. With these additional tips, you'll have plenty of ideas to create a budget-friendly and visually stunning event that everyone will remember.