Congratulations, you're engaged and that's great news! Opinions are divided as to where to get married, with some people wanting a church or wedding hall and others preferring a wedding in a natural setting. For my part, I would prefer an outdoor wedding, because for me the best setting is Mother Nature, and honestly, an outdoor wedding costs less than a wedding hall. Outdoor weddings, including beach weddings, allow you to break away from strict protocols and then let you organize your wedding in your own way. You can choose from a variety of styles and you can merge one or two traditional forms of wedding formalities to achieve a unique blend or exotic effect. How can you organize your outdoor wedding and what should you consider?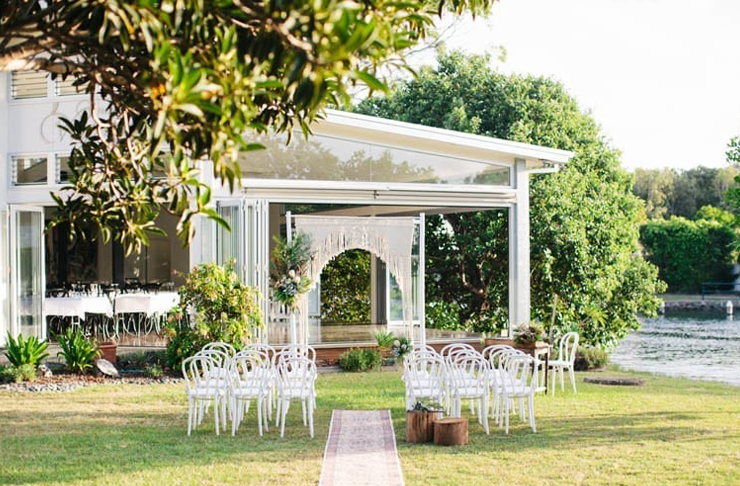 Outdoor weddings can be fun, but time can spoil the event. Make sure you have an emergency shelter for your guests in case it starts to rain or a thunderstorm comes up. A power outage can sabotage an otherwise entertaining ceremony. If you are reserving a space, ask the vendor to provide emergency shelter. A working generator will be sufficient to protect your interests. An outdoor wedding has no walls or halls, so seating and catering can be very tricky. The best solution is to place utilities, such as serving trays and dishes, at the back of the guests, away from their approach, so that they do not see the entrance before the wedding platform.
From requesting information from party hiring specialists to writing your guest list, we have some top-notch tips to help you plan your outdoor wedding.
Size and Style
First of all, you need to think about the size of the wedding you want and the style you want to adopt. Do you want it to be an intimate occasion with only family and close friends, or do you want to plan a large wedding ceremony and reception with all the trimmings?
Once you know the type of ceremony and reception you want, you can start looking at your budget, guest list and think about the appropriate venue for your wedding.
Choose a location
Choosing a location can be very easy, or often very difficult. If you already have an outdoor location where you have always wanted to get married, that's fine.
If not, you should consider a few ideas that will work for both of you:
– At home with the family: for an intimate ceremony with your loved ones.
– Overlooking the harbor: It could be an intimate gathering of friends or a big occasion, depending on where you choose.
– A garden: getting married in a garden you love is also a great idea for that special occasion.
Time of the year
Getting married outdoors can involve careful consideration of the time of year you want to get married, again depending on the location. A beautiful spring or summer wedding is perfect for getting married outdoors when the weather is right.
Other considerations
Once you know the location, size and style of your outdoor wedding, you will want to consider some of the more subtle details:
– Rental of the appropriate wedding tent: you want the tent to match the style of wedding you want, and to be comfortable for all your guests.
– The right table and chairs for an elegant outdoor wedding: Tables and chairs can make a big difference in the look of your reception. It is important to remember to match the marquee and the overall style of your wedding.
– The catering equipment and service staff you will need, as well as the type of menu you want.
– All the trimmings: Beautiful flowers and timeless decorations to add the final touch to your wedding. They should reflect your personal style and the overall look of the wedding.
Organizing your outdoor wedding should be a pleasure. A good place to start is to go online and see what outdoor event companies have to offer. If you have not yet decided what style of wedding you want, check out the site to get an idea of what other couples have done. Inspired by the Chateaux in Europe, Sand Castle offers classical ambiance, service, and sophistication. Set on 5 acres of beautifully landscaped gardens, the grounds provide the perfect backdrop to any photograph capturing your special day.