For parents, their kids' birthday parties are usually an unforgettable event. However, 2021 represents an era of new party trends. So, let's discover these recent trends.
#1. Virtual Party Ideas
Just because of the Covid-19 pandemic doesn't mean that your child cannot have a memorable birthday celebration. Even if the guests cannot physically come together with a virtual party, you can still celebrate from afar. Below you will find some ideas on how to host a virtual party for your kid:
Host a virtual watch party:
Today's kids are great and dedicated cinephiles. For example, when the Disney animated movie "Frozen" was released, nearly all kids were obsessed with it and the film became a worldwide juggernaut.
What you can do is to use a platform such as Netflix Party and organize a virtual watch party for your kids and their friends. The movie can be chosen beforehand and it is recommended to stay with your kids to supervise them.
Do a virtual birthday Tiktok Challenge:
Over the last few years, Tiktok has exploded in popularity and has become a sort of trend, especially for children and youngsters. I suggest you to have your child pick up his or her favorite song on Tiktok for everyone to dance to and then send their dance versions back to the birthday kid. This challenge is very exciting and includes a lot of fun for kids.
Have a virtual dessert party on zoom:
Zoom is a platform that you can use to invite your kid's friends to eat dessert simultaneously and have fun chatting over tasty food.
#2. Outdoor Movie Night
This is a classic party theme that is making a comeback in 2021.
Isn't it nice to set up your kid's party outside and watch a classic kid movie along with some yummy popcorn and comfortable blankets? And, to make it more fun, I suggest you to print out some movie tickets if you have the time.
#3. Camp-Out Themed Birthday
If your little angel (or devil if you prefer) is an adventurer at heart, then organizing a camping-themed birthday party might be the best idea.
For instance, you can have some nice grilled hot dogs or kebabs. And, of course, a camping party is incomplete without marshmallows toasted over an open flame. S'mores are indeed essential parts of any camping retreat. In addition, don't forget the classic camping games such as Tug-of-war, Red-light-green-light and Mother May I.
#4. Harry Potter Birthday
Harry Potter and the wizarding world is still a famous kids' birthday theme. If adults are now having Harry Potter-themed wedding, then why can't children have their birthday parties focusing on the magical world of the Boy Who Lived?
So what you can do is to prepare the wands, make golden snitches from Ferrero Roche chocolates and prepare magical portions.
#5. Spa Party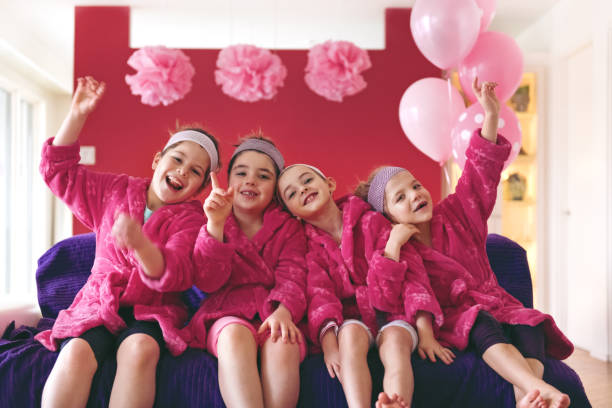 Adults are not the only ones who deserve a nice and full spa treatment.
If you want to host a mini spa party for your kid's birthday, drop cucumber slices in water, arrange for some soft and cozy robes and slippers and prepare for a full day of pampering your little one with manicures, pedicures and facial masks.
#6. Themed Face Masks
Due to the pandemic, we now know that masks are going to be part of our lives for quite a while. So, if you have to wear them, why don't you wear stylish ones?
It could be really fun to customize masks for your guests to wear at the party. It can not only be a useful party element but can also keep everyone safe. Besides, you can customize the masks to fit the party theme, such as a sport or a superhero party theme.
#7. Individually-Packaged Meal Boxes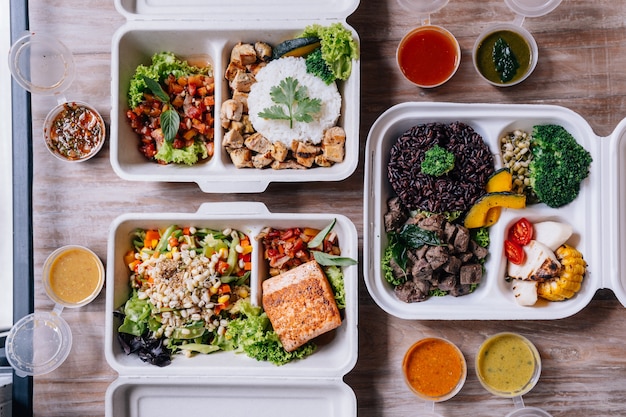 Yummy party food neatly packaged in themed boxes is perfect for your little guests to enjoy. In this way, there won't be any elbowing each other in the buffet line or eating food that other guests' hands have rifled through.
How will you choose to celebrate your kid's birthday? Please share your comments!