A child's birthday party should be a joyous celebration. However, many parents often start to panic even months before the event and the reason behind their stress is some myths that we will debunk today.
#1. You Have to Invite the Whole Class
Did you know that for their kids' birthday parties, many parents tend to invite the whole class? Why? Well, either because they think their child will be ostracized if they don't or because the birthday party won't look good if there are only a few children.
However, if you are planning on organizing a birthday party for your child, then you may do as you please. As it is said, the smaller the gatherings, the warmer and friendlier the party is. Therefore, you can choose to invite only close family members such as grandparents, neighbors and your kid's close friends and their families. In this way, children will feel more confident to play freely with their friends and on the other hand, adults can have a chance to relax and chat.
#2. You Need to Book a Hall or a Play Center
Let me tell you that this is not compulsory at all. However, if you have a small house which you think won't be enough to fit in all the guests (especially with all those little monkeys jumping and playing around), it would be best to look for an alternative venue.
For example, if there is a nice local park in your neighborhood, why don't you use it to your advantage? The little angels (or devils if you want) will have enough space to run around and even have swings and slides for their entertainment. Besides, it would be an ideal place for a birthday party during the scorching summer months.
However, I would also suggest you not to restrict yourself too much by thinking "party venue." Instead, try to focus on the elements that your child loves. For instance, a nice birthday party could also mean a great day at the beach with a picnic, visiting grandparents, having lunch in a nice restaurant, go ice skating or rollerblading and the list is infinite.
#3. You Must Organize Games
Again, this is not necessary, but still, I would say that it depends on your and your kid's personalities.
Suppose you have kids who like to run around, shout and seem never to get tired (and I think this applies to most of the kids), then you can let them have fun with their scooters and bikes. But, even this suits you, your other guests might prefer to have traditional party games like Pass the Parcel, Musical Statues or Musical Chairs, Pin the Tail on the Donkey or treasure hunts.
Now, instead of games, you can try to organize some fun and interesting activities for the kids. For example, you can organize a baking party where you have the children make and decorate small cakes. But, of course, it is crucial to supervise them as you don't know what can happen behind your back.
Moreover, a gardening party or a sewing and knitting party can also be very interesting.
#4. There Must Be Loud Music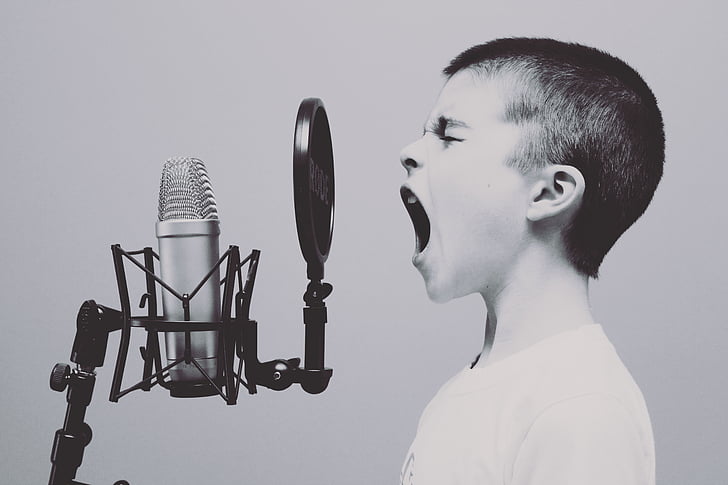 It is true that many, if not most, children love some loud music with a beat, but there are also some other types of music that you can include in your child's birthday party. For instance, some like to go for Latin American or African music for a different style while others choose some more classical ones.
However, if you find that there is enough noise just with the guests talking and kids playing, then you don't need to have music at all.
#5. You Can't Have a Party without Balloons
Most children love balloons and it is often said that a party is incomplete without balloons. But, due to the environmental hazards that can be caused by these balloons, it is better to choose some alternative decorations.
However, if you really want to include balloons, then opt for eco-paper balloons that are Japanese paper coated with polyvinyl alcohol, which is soluble in water.
Instead of following these myths, surprise your kid and yourself with some new and innovative birthday party ideas. And remember to share your experience with us in the comment section below!