"Marriage is the union between two souls but more special is a wedding anniversary, which shows the successful outcome of that union."
Whether it is your first, second or fiftieth wedding anniversary, it is always a good reason to celebrate! And, today, I will be your guide and provide you with some fantastic wedding anniversary party decorations.
Anniversary Colours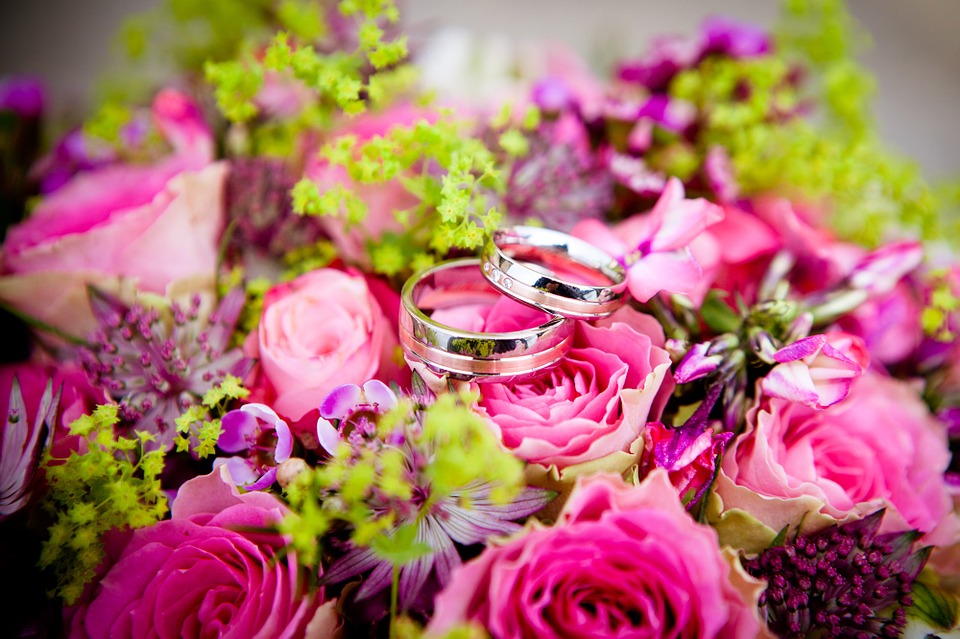 If you don't know where to begin, start with deciding the colour scheme. Many wedding anniversary parties are associated with specific colours. And the clue to choosing the right colour is the number!
Here is a guide to help you:
The colour for a 25th or silver wedding is, quite obviously, silver. The colour silver is related to the moon and, according to colour psychology, it is a mirror to the soul and opens new doors to the future. It is also often seen as an elegant, modern and glamorous colour.
The silver décor in a wedding anniversary party can include silver overlays on a table, silver table runners, silver-coloured balloons and so on. You can also associate the colour white in the decorations as silver and white form a good combination.
Old is gold!
If you've managed to reach 50 years of living with your spouse, this is the colour for you. The colour gold is often linked with wealth, glamour and prosperity. However, it also represents wisdom, love and magic.
At a 50th wedding anniversary party, the decorations include rich gold floral arrangements, beautiful golden chandeliers, chair ties, gold banners and gold balloons.
Diamond-coloured party schemes are associated with 60th, 70th or 75th wedding anniversaries. Like the diamond that is precious but rare, there are only a few married couples who manage to make it to these magical milestones.
As a result, the diamond decorations will include sparkling chandeliers, gold and platinum-coloured dishes and so on. Glitz, sparkle and glamour are a must at these wedding anniversary parties.
A 5th wedding anniversary is as essential as a 50th one. So, why don't you use the colour blue? And, please don't say that blue is only for boys!
The colour blue which represents the majestic sky and sea, symbolises confidence, faith and inspiration. But it also represents three of the most important elements of a successful marriage: trust, loyalty and sincerity.
So, plan the blue-themed party with blue floral arrangements, blue-coloured chairs or blue table linens. You can also combine with silver decorations such as silver paper ware.
Which wedding anniversary do you think the colour red is mostly suited for? The answer is a 40th wedding anniversary, which represents a stage of maturity. Red is a striking colour that symbolises romance, passion, radiance and willpower.
Red decorations in a wedding anniversary party often include red balloons, red flowers and red-coloured dishes. In an Indian wedding anniversary, people often re-enact the wedding ceremony and thus the decorations include a red backdrop, red mandap and the clothes of the married couples are often red.
Table Decorations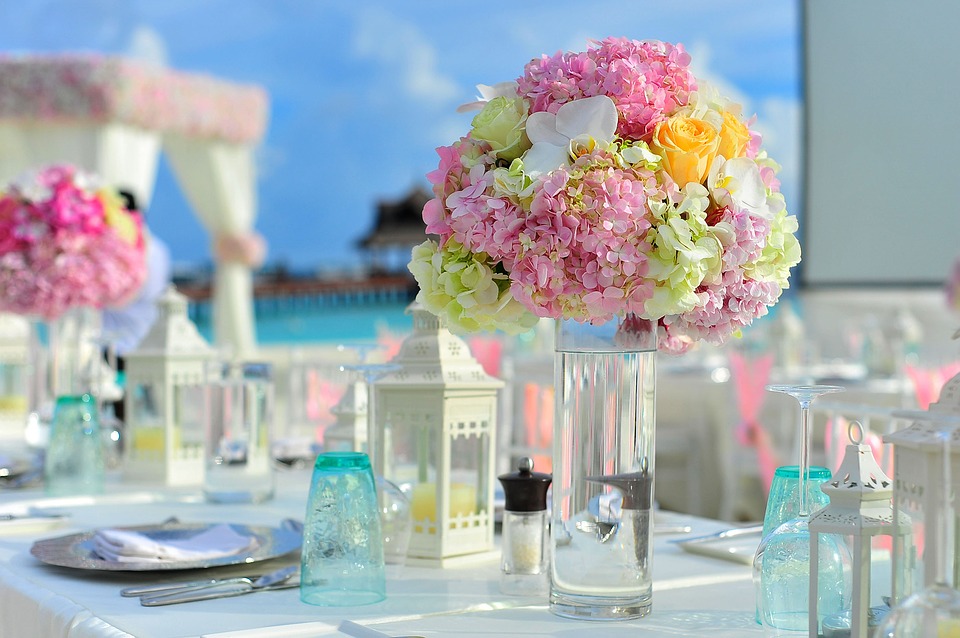 Table centrepieces often include flowers or balloons or a combination of the two. Again, that will depend on your chosen colour-scheme. For instance, if you are organising a blue-themed party, choosing red-coloured decorations will ruin the anniversary party décor as blue and red are seen by most designers as the worst colour combinations.
Other table centrepieces include cake stands. Cake stands have now become popular table decorations as they tend to consist of mouth-watering items such as nice gourmet cupcakes, chocolate cakes, fruit tarts and other yummy food items.
It is recommended to use table confetti or table scatter crystals for a more appealing visual effect. Table confetti is readily available in a range of styles and colours and should be placed only in the centre of tables rather than near the guests' plates and glasses.
Note: Don't ever use table confetti at a party where you know there will be many, many children. Why? Kids could stuff a whole bag of confetti in their mouths when your back is turned!
Plates, Glasses, Forks, Spoons
It is up to you whether you want to choose paper, plastic or ceramic plates. But, always remember to stick to the colour scheme you have chosen.
Glasses are chosen depending on the type of guests you have. For instance, elegant champagne flutes are given to adults while children are given drinks in colourful plastic cups. This will ensure that no glass will be broken and no one will be hurt.
Forks, spoons, and knives can be chosen in colours that matches the party's colour scheme.
A wedding anniversary party is nothing without vibrant decorations. Will you include these decorations mentioned above in your wedding anniversary party? Please share your comments!