As the enchanting season of autumn arrives, it brings with it the magic and allure of Halloween. This bewitching holiday captures our imaginations with its blend of mystery, creativity, and a touch of spooky charm. If you're ready to dive into the world of Halloween festivities and host a party that will leave your guests spellbound, you've come to the right place.
In this comprehensive guide, we will embark on a thrilling journey through the realm of organizing a Halloween party. From the moment you decide to throw a hauntingly good celebration to the final moments of bidding farewell to your satisfied guests, we'll provide you with all the tips, tricks, and treats you need to make your event a resounding success.
Choosing the Perfect Theme
A well-chosen theme sets the stage for an immersive Halloween experience. Whether you prefer classic Halloween motifs or want to explore unique and creative concepts, there are countless themes to inspire your party. From haunted houses and witches' cauldrons to enchanted forests and zombie apocalypses, we will explore popular themes and provide ideas for decorations, costumes, and activities to bring your chosen theme to life.
Crafting a Chilling Atmosphere
Creating an immersive and spine-tingling atmosphere is key to a successful Halloween party. We'll dive into the world of spooky decorations, lighting techniques, and eerie soundscapes that will transport your guests to a realm where witches, ghosts, and ghouls come to life. From haunted backdrops to strategically placed cobwebs and flickering candlelight, we'll help you transform your space into a haunted haven.
Spooktacular Decorations
Transform your party venue into a spine-chilling spectacle with the right decorations. From eerie lighting and haunting props to creepy crawlies and cobwebs, we will guide you through the process of creating a haunted atmosphere that will send shivers down your guests' spines. Learn how to set up a haunted entrance, create themed tablescapes, and incorporate spooky details throughout the space to enhance the Halloween ambiance.
Costume Craze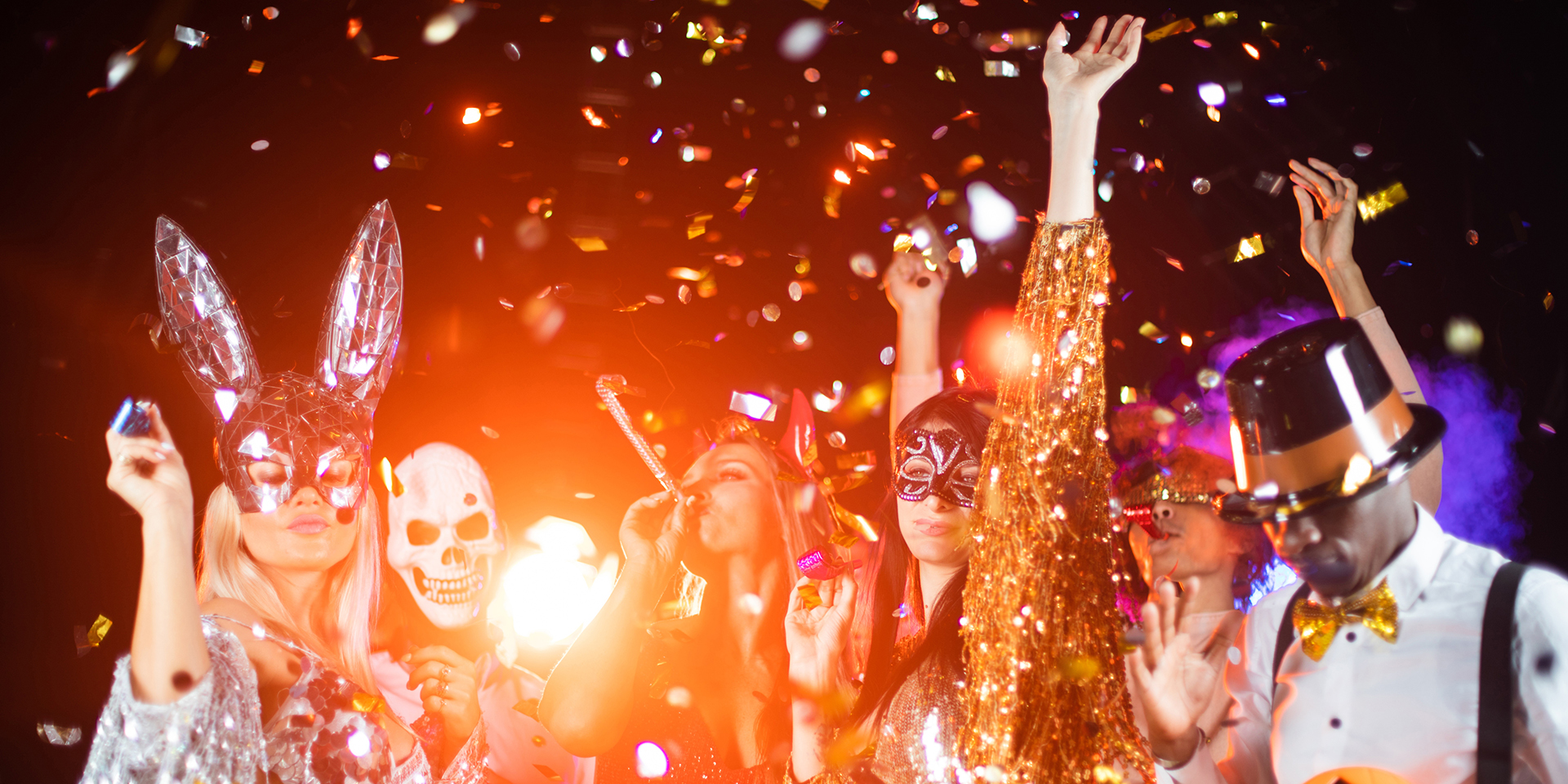 No Halloween party is complete without impressive costumes. Encourage your guests to embrace their creativity and dress to impress. Whether they prefer classic monsters, pop culture icons, or homemade DIY ensembles, we will provide costume ideas and tips for finding or creating the perfect outfit. Host a costume contest and reward the most creative, scary, or humorous costumes to add an extra element of excitement to the festivities.
Ghoulish Games and Activities
Keep your guests entertained with a range of Halloween-themed games and activities. From traditional favorites like bobbing for apples and pumpkin carving contests to scavenger hunts and spooky storytelling sessions, we will offer a variety of engaging options to suit different age groups and preferences. Don't forget to prepare goody bags or prizes for the winners and provide ample opportunities for guests to capture memorable moments with a Halloween-themed photo booth.
Creepy Cuisine
Food and beverages play an essential role in any celebration, and Halloween is no exception. So, delight your guests with a delectable assortment of Halloween-inspired treats and beverages. From bewitching cocktails and eerie mocktails to ghoulish finger foods and sweet treats, we will share recipes and ideas for creating a menu that perfectly complements the Halloween theme. Explore spooky cake designs, monster-shaped cookies, and creatively named dishes that will both impress and tantalize your guests' taste buds.
Safety and Etiquette
While Halloween is a time for fun and frights, it's essential to prioritize safety and ensure that everyone enjoys the festivities responsibly. We will provide tips on creating a safe environment, managing potential hazards, and encouraging respectful behavior among guests. From proper use of decorative lighting to considerations for guests with allergies or sensitivities, learn how to host a Halloween party that is both enjoyable and considerate.