Yes, parties indeed mean lots of fun. However, if you go overboard, remember that you can find yourself in debt trouble. Therefore, here are a few tips to help you to organize a budget-friendly birthday party without sacrificing your fun time.
Tip #1: Use a Free Location for Your Party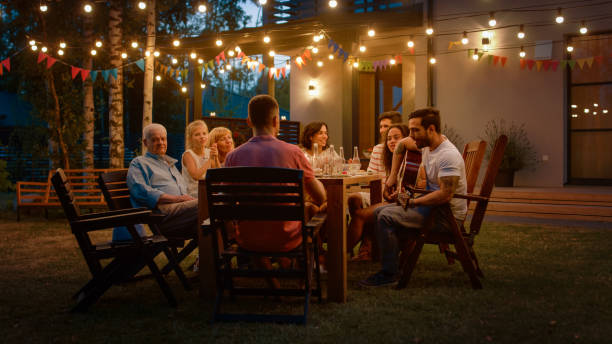 Ok, this first tip is no great revelation and it is no secret that having a party at home can save a significant amount of money than renting out a venue or organizing a party at a restaurant.
You can have an in-home cooking party and have great fun by decorating cupcakes and making pizzas. But, if you are not in the cooking mood, you can also hire a caterer. Besides, you can opt for an amazing sleepover with everyone in their PJs, having some nice caramel popcorn and watching the latest Marvel movie (or some horror genre if you are guests are not scaredy cats).
Now, what if your house is too small to fit in all your guests? I recommend throwing your party at a local park at a friend's house.
Tip #2: Trim Your Guest List
No matter what type of party you are having – an outdoor party or birthday party, a large guest list always represents huge costs. For instance, the more people you invite, the more food, drinks you will have to buy. In addition, you may also have to consider a larger venue to accommodate all these guests.
Therefore, if you are a cheapskate like me, I suggest you to limit your guest list and include only those who mean the most to you, such as close friends, colleagues and family members.
Tip #3: Make Your Own Invitations
Do you know how many free birthday party invitation templates can be found on the internet? With these free templates, you can create super cute party invitations without spending a considerable amount of money.
Tip #4: Shop at Discount Stores
You can easily find tons of items at discount stores and local dollar stores that will be just perfect for your birthday party. You can obtain plates, plastic cups, utensils, brightly colored table cloths and napkins. You can also find other party decoration items such as bubbles, bouncing balls and nice party balloons.
Moreover, it is essential to keep an eye out for local deals on party packages. However, this requires you to make proper planning ahead as you have to be on the lookout for upcoming deals and discounts.
Tip #5: Take Advantage of Used Decorations
Suppose that last year you had purchased some nice and special decorations for your spouse's or your kid's birthday party. After the party, you must have carefully tucked the decorations away, right? So, why don't you use them again this year? Of course, you can buy some additional decorations, but the cost will be minimal.
Other creative and budget-friendly ideas include using your packed away Christmas lights or use mason jars filled with tea light candles for the lighting decoration of your birthday party. You can also take up some unused sheets and convert them into pretty table cloths.
Tip #6: Consider the Timing of Your Party
It can be expensive sometimes to serve a full meal at your party, especially when you have lots of guests. But what you can do is to consider timing your party so as it falls just right outside the regular mealtime.
Let me give you a simple example: choose the start time of the party right after dinner time so as you need to serve is some drinks and snacks instead of a costlier full meal.
Tip #7: Limit Alcohol
Many believe that a birthday party is incomplete without alcohol (and I am among those who believe this). However, the best method to save money is to limit the types and amount of alcohol you serve at your party. For instance, instead of arranging for a fully-stocked bar or different types of costly cocktails, you can choose to stick with just some wines and beers. Besides, most people have no trouble with the local beers and low-priced wines.
Furthermore, you can also organize a Bring Your Own Bottle (BYOB) party event, where you ask your guests to bring their own alcoholic drinks.
Will you use these tips? Please share your comments and tell us how was your birthday party!