Summer is here, and as it has been typical, there's a high chance for you to get invited or organize an Ibizan party. And doubts arise, what should I wear? How do I decorate the terrace? If so, don't miss this post because we give the keys to a DIY dream Ibiza party.
What Is the Ibiza Party?
Today we know it as a group celebration. Several people dressed in white hang out talking, dancing and tasting what the host has prepared for them. Its use goes to the celebration of Ibiza weddings where simplicity and nature make guests feel at home. But do we really know where these Ibiza parties come from? Why do we wear white?
Origin of Ibiza Fashion
It is not 100% certain, but the use of white garments comes in part from the island of Ibiza's regional costumes. We can see many lace-like bobbins laces, embroidered strips, and coloured embroidered details at their ends in those dresses. And it was in the 70s when a trend called "Adlib Fashion" was generated that claimed the pleasure of dressing as one wanted but with style. With hippie trends, but without a doubt, a style based on the regional costume of Ibiza. This trend hit hard and created roots at parties. The theme implied not only wearing white but creating environments where the motto was always clear.
How to Organize an Ibiza Party?
Now you know the origin of the Ibizan festivals. We have to fully enter into the issues that you can consider when organizing an Ibiza party.
Invitations
The objective of an invitation is to inform the day, time and place of celebration, and around that, you can create the content you think is most attractive or appropriate for your party. On the web, you can find many ideas that are very interesting as far as design is concerned, or you can take your imagination and make it totally personalized.
The Menu
Being a thematic party of a specific place, Ibiza, you cannot miss typical Balearic gastronomy dishes. If you want, you can also put some Spaniards that always triumph, such as tortilla. Here are some ideas:
As an aperitif pallés, you cannot miss the broken olives and the aioli to spread bread. Here you have an example of an easy recipe from Ibizafoodie.com and another more traditional recipe from Labocaagua.es to make aioli using the mortar and pestle. A hummus accompanied by carrot sticks and celery can also be added to the appetizers section. Everyone will like it for its flavour but also for its freshness.
As the main course, the pepper coca cannot be absent. I have taken this recipe from the Diario de Mallorca, but you will find many more on the internet. Remember that peppers are an essential source of vitamin C, necessary to illuminate our skin. You can add some fruit skewers, various sausage dishes, and a cheese board with jams and preserves to the coca.
Late in the evening, you can serve an Ibizan dessert made with ensaimada: the greixonera with a recipe from Directo al Paladar; or the pine nut panellets that you can eat with your hands.
Bar Time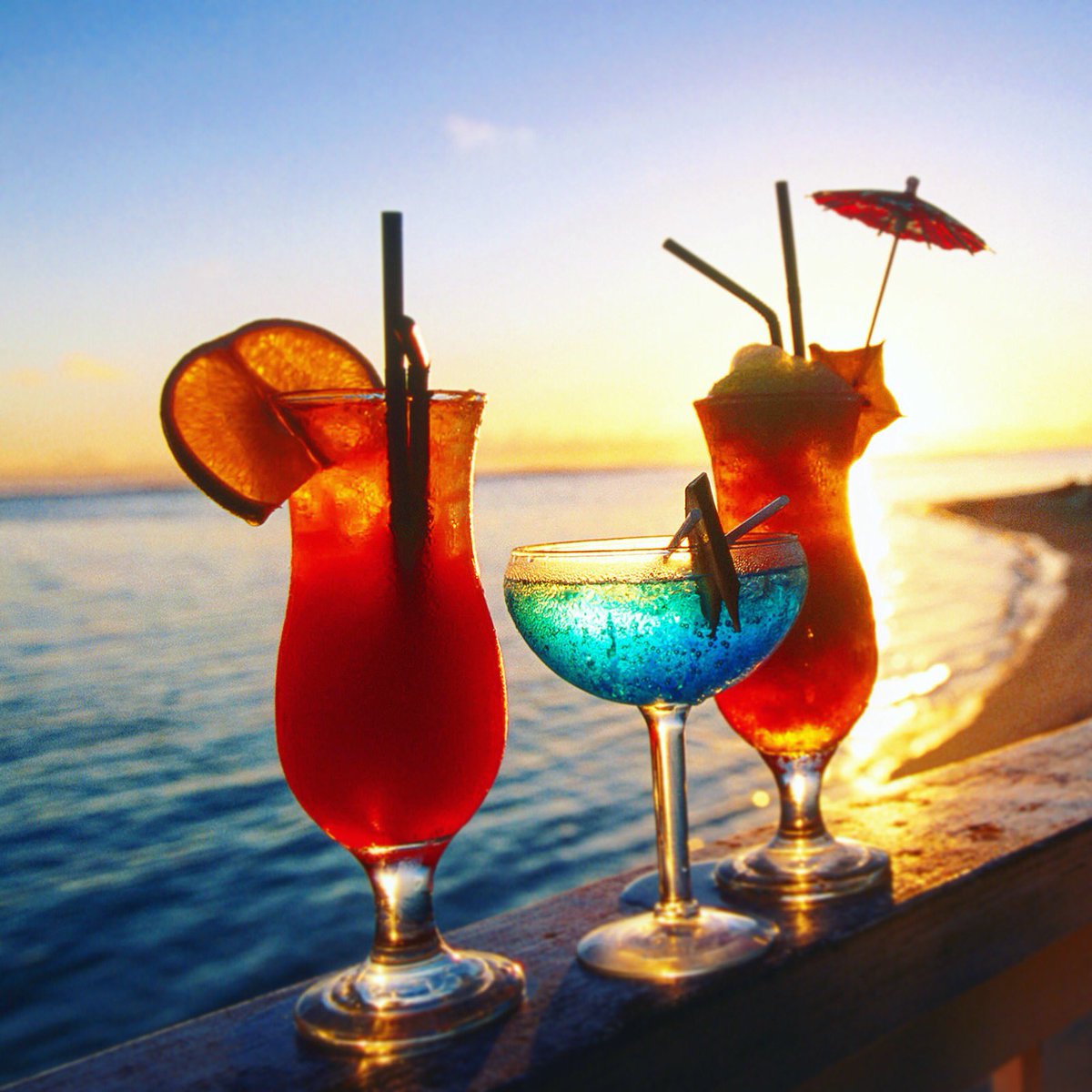 Here the undisputed queen of the party is fruit in all its variants, with or without alcohol. On the internet, you will find a whole lot of ideas. I have my preferences based on my experiences and memories of summers at the beach.
Cocktails: Last year, I was fortunate to spend a few days in Ibiza, and since then, I have taken a sunset with me in Cala Comte, drinking a natural orange, carrot and ginger juice. It was a magical and invigorating moment. Another special moment was lived in the hippie market of Las Dalias, where I savoured a natural juice of pineapple and mint while I relaxed in a white tent with coloured cushions and low tables.
As for alcoholic cocktails, like a well-made mojito none. For me, it is one of the essentials of summer, and you can prepare it with or without alcohol. But there are so many more. I've selected this page to give you some fruit cocktail ideas.
TIP: If you have used small round melons, you can use the peel as original glasses, and they will also add the melon flavour to the drink. You can do the same with the watermelon, in this case, using the rind as a bowl for a watermelon sangria. And remember, drink in moderation. Who knows how to drink, knows how to live?
Check out the second part for the complete list!