Get ready to sing Bella Ciao in style with this great party theme – La Casa de Papel! If you know a fan of La Casa de Papel, one of the most successful series in the world, what better way than to prepare a surprise party or a birthday party with the theme of their favorite TV show? Fake notes, red suits, and Dalí masks must flood this great festival. Don't know how to proceed with the preparation? No worries, we've got you covered! Continue reading this post and discover a sea of ideas for your party, ranging from unique decorations to exciting games that you can put together so that the guests have fun. We promise you'll surely not lack anything to recreate a robbery like those perpetrated by Nairobi, Berlin, Tokyo, or Denver, at the command of the one and only Professor. 
Get Inspired to Throw a Big Party
You can create a background with the Royal House of Mint and Timbre's image, the place where the first two seasons take place. And add another panel with the characters from the series. Red and black balloons mostly and flowers of the same color. Also, on the floor, briefcases, and safes full of bills. Another option is to further personalize the party, with a large themed cake with the birthday boy/girl's name ("La Casa de" and his name). Add cookies with the Dalí mask and other themed snacks and background the bank's image or the dock buildings in the series. In this example, Dalí's masks and mustaches reign alongside the red color of the costumes of our "favorite robbers."
What Should You Have at a

L

a Casa de Papel

Party

?
We will see the five essential points to succeed with this themed party of the most famous Spanish series on Netflix.
#1. Invitations: Start by creating some cool invitations – you can spice up things by including the mask and a red hood or a poster of the show or the characters. Of course, you have to include the time, date, and place of the party. Let them know if they should be dressed up and if it is a surprise, remind everyone not to say anything!
#2. Decoration of the place of celebration: Create an atmosphere according to the tv show – that is, red and black should be the predominant ones: balloons, garlands, pompoms, fans and all kinds of hanging and wall decorations. And what's a robbery without money? Banknotes should not be missing, and yes, they should be fake ones unless you have a few thousand dollars left. Printing and stealing those precious pieces of paper is the goal of their mission. And finally, for the peak of the party, you can buy a confetti cannon with fake banknotes that will leave everyone crazy.
#3. Table Decoration: Following the same color pattern, the table and the kitchenware are also essential. Tablecloths, glasses, plates, napkins, and cutlery cannot be missing. Buy more in case more people come than you planned or in case everything is spent more quickly.
#4. Food: End the party with a meal to match La Casa de Papel. For example, cakes shaped like a bank, the robbers' red jumpsuit, or Dalí's mask. Also, cookies with the mask, red and black cupcakes, skewers with personalized flags with the characters, and much more you can create; you just have to give your imagination!
#5. Decorative Figures: The final touch to succeed in this fun event. Place figures of the main characters or stickers and cutouts of related elements: dynamite, machine guns, money…
Original Games for Your Party
There are many options to add some fun to these kinds of parties! Firstly, all guests must choose their code name, that is, a city name, of course. The city name can be a city of origin, a place you've visited, or simply your favorite one! We can identify ourselves with personalized cards or stickers. A fun game can be appearing all with La Casa de Pape's costume, with the hood on, and of course, the mask of Dalí. Once the party's protagonist appears, all the guests will be well uniformed, and the identity of each other won't be disclosed. That's when the game begins; the birthday boy/girl must guess who each one of them is, without (obviously) removing their mask. Laughter is guaranteed, but we can add some spice and suffer some "punishment" each time they fail!
Recreating a Robbery

–

The Not To Miss Items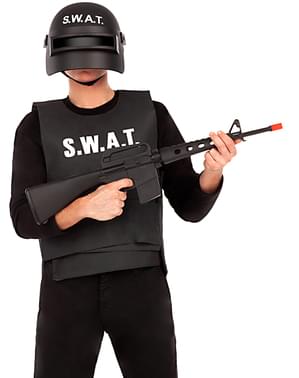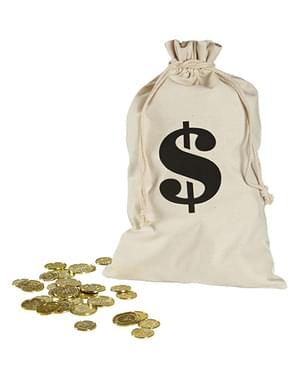 We wrap up with the essential elements that cannot be overlooked at this party. The red jumpsuit worn by the protagonists of this famous TV series and the renowned Dalí mask with his characteristic mustache is the main outfit that the guests would have to wear to the party. And we can't forget the sub-machine guns (toy, of course), which will be the main things to jazz up your party and entertain everyone! We hope you've enjoyed this list and are all set to throw the ultimate surprise party. Share your party pictures with us in the comment section below!
Bella Ciao!!