When planning a 50th Golden Wedding Anniversary, there is so much to celebrate. My family and I celebrated our parents' golden wedding anniversary this past June and shared our party planning tips. These tips will include choosing a location, choosing invitations, and tips on photographs at the special event.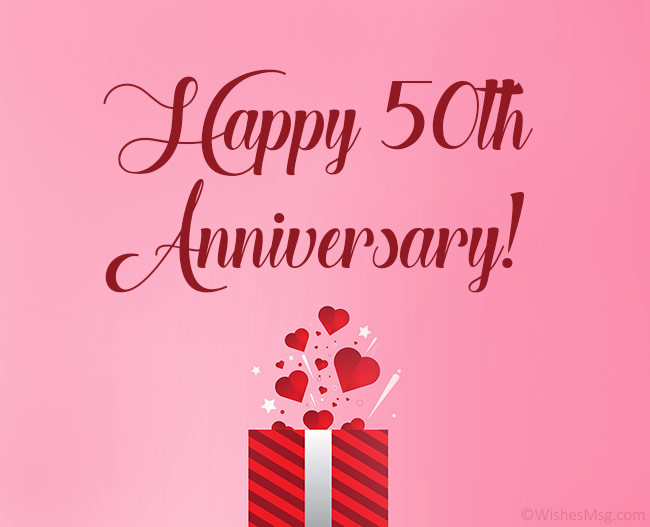 Location
Planning a celebration of this importance has the feeling a bit like planning a wedding. And in a sense, it is similar; when it comes to securing a location for the event, it is not uncommon to begin planning as much as 18 months before the anniversary. Research at this stage can include telephoning several local hotels with the following questions:
Is the facility/room available on the desired date and time?
Is there a charge or fee for the use of the room?
What is the guest capacity of the room?
Does the hotel offer catering?
When you have narrowed your search to three possible locations, arrange to visit them to determine if the room and location feel right for your gathering. This is also a time to discuss flowers, table arrangements, staffing, and hotel management gratuities. When you think you have secured the best location for the celebration, you may need to sign a contract outlining your event's date and additional information discussed with the location sales manager.
Guest Invitations
Start with a guest list and decide if you would like to send Save-The-Date cards. These can be located online or at a paper, office supply, or greeting card store. There are many styles and themes available to suit your needs. If time or expense is a concern, consider emailing your guest list with the Save-The-Date information.
Invitations can be sent out two months before the event, but no later than six weeks before the event. Professionally printed invitations are available in a variety of styles, fonts, paper, and designs. Allow enough time to order these as the delivery time may vary from vendor to vendor. There are many online sites available to choose the perfect invitation. Alternatively, office supply stores carry beautiful invitation kits that are very reasonably priced and include the invitations and envelopes and response cards and corresponding envelopes that can also be used as Thank You notes.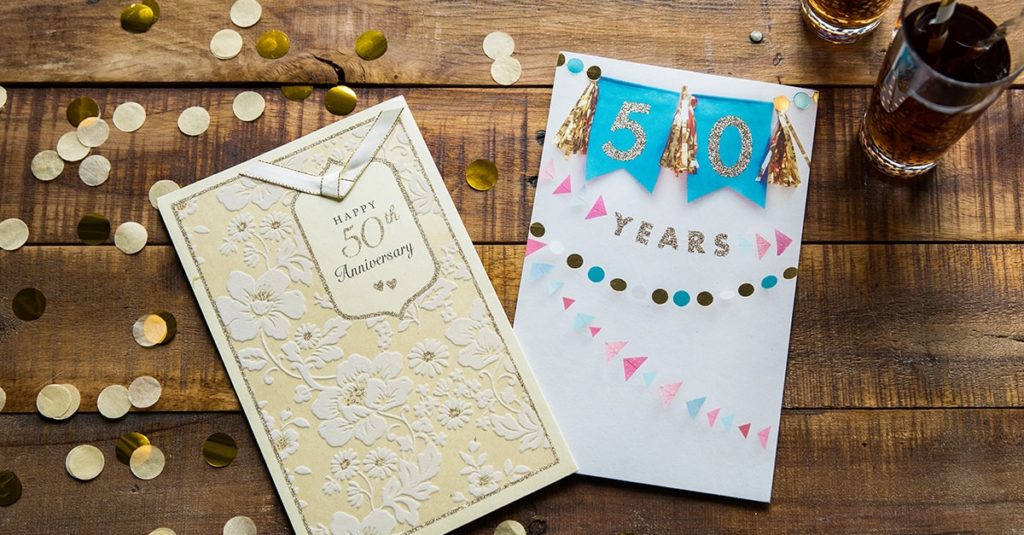 Gifts and Memory Cards
Often married couples celebrating this milestone anniversary will request no gifts, sometimes with a phrase such as the following printed on the invitation: "No gifts please, your presence is the best present."
One particular way of honoring this request and still gifting them with a loving and memorable item is to ask each person on the guest list to complete and return a memory card. On the memory card can be a unique or meaningful memory and photographs, if desired, of times spent together with the celebrating couple. These cards and photos can be placed in a unique album and presented to the celebrating couple before or during the celebration.
Photographs
Finally, some tips on photos at your event.
The best advice for photographing the event is to start taking photographs early.
Take photos during your planning phase, during your preparations, and set up or prepare for the celebration. Begin taking pictures as guests arrive, covering each guest and also with the anniversary couple. Remember to wait until all persons know that you would like to take a picture, so you have a great photo. Asking if someone would mind having their image taken is an excellent way of prepping everyone to look at the camera and say cheese!
With most cameras today being digital, you are only limited by the amount of available memory. If you do not like the photo, it can be deleted, and another can be taken. Bring extra batteries too.
In conclusion, I hope these tips or suggestions on selecting a location, inviting guests, sharing memories, and photographing the special event are useful to you or provide a stimulus for other ideas to make your 50th Wedding Anniversary celebration an enjoyable and memorable event.