Balloons have always been the protagonists at parties, especially for children. But now they are trending in all kinds of events. And this why? That's because there are so many beauties and ideas that one cannot resist using them at our event. In this article, we put the most used balloons of the moment to give a special touch to your party. We will tell you what is in trend now is decorated balloons, their different shapes, colors, and presentations. Balloon decoration is a success thanks to them!
LATEX BALLOONS
The latex balloons or gum (known as pumps) the traditional balloons are on holidays and celebrations. According to the manufacturers, they come in different sizes since each one references them according to their market needs. There are different qualities and designs, simple or stamped with shapes of hearts, letters, simulation of animal-print type spots, among others. There are latex balloons with unconventional forms such as flowers with holes in the center, hearts with ears, etc. There are also glow-in-the-dark latex balloons, most of which are transparent and have patterns that glow like neon.
Duration: The latex balloons have a float duration of approximately eight hours; Again, this feature depends on the manufacturer and primarily depends on how they are treated, how long they are exposed to sunlight, and the type of air they are inflated.
METALLIC BALLOONS OF NUMBERS GIANTS (80 CMS)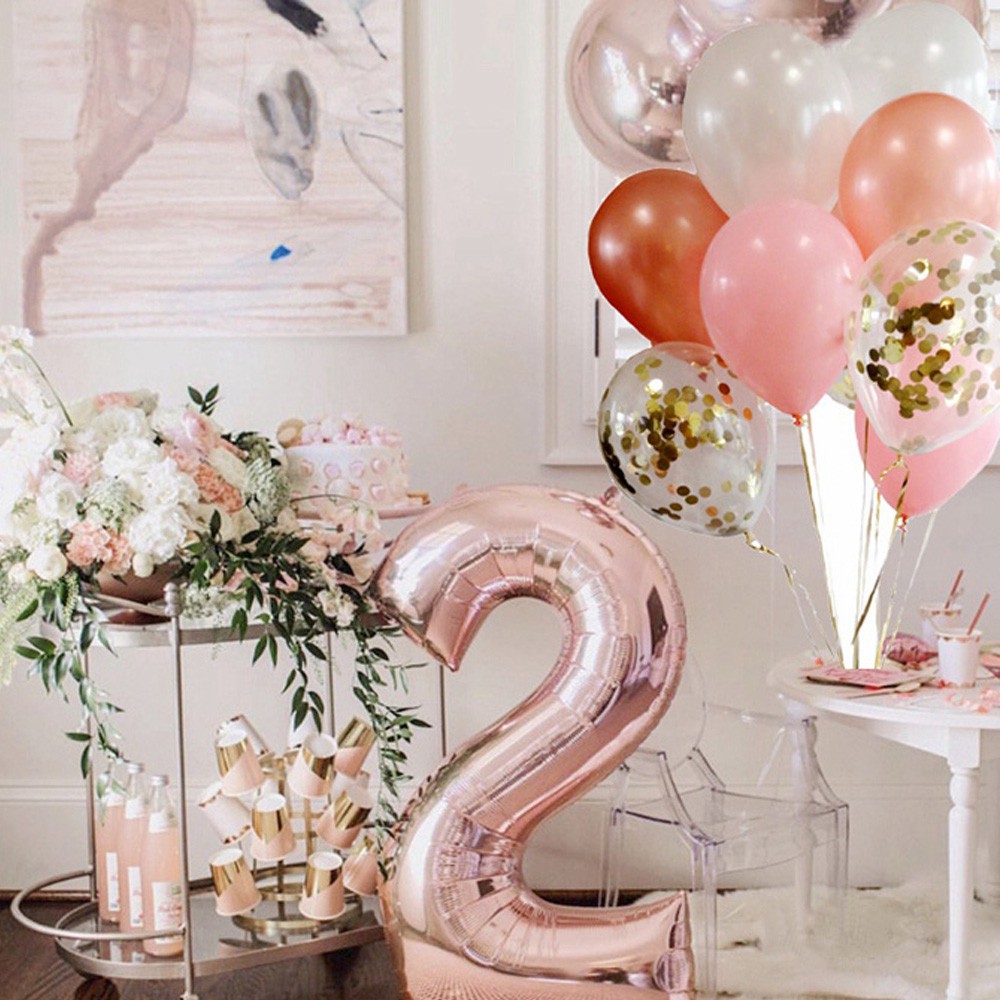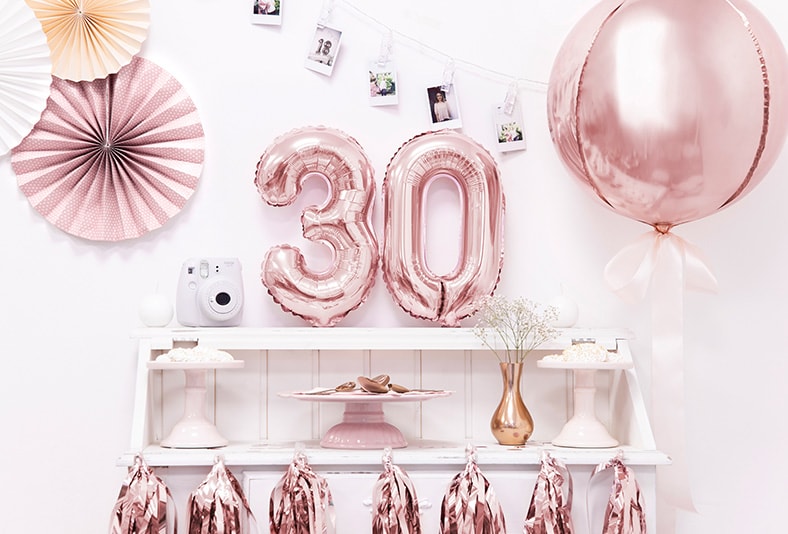 The giant metallic balloons are a perfect idea to decorate a birthday table that shows the celebrant years, a company, or the number of the new year that is coming. They are ideal as a centerpiece on a dessert table or candy bar. To inflate these giant number balloons, you have two possible options: You can inflate them with Helium or with normal air. In both ways, they last a long time inflated since, unlike Latex, the aluminum of which they are made is a very little absorbent material that prevents its content from escaping. If you prefer to inflate this balloon with air, you can stick it with double-sided tape on the wall without a problem. They weigh very little, so this is an economical idea and, above all, "Eco-friendly. "Put a GIANT number balloon at your party; the super cool look is guaranteed!
METALLIC BALLOONS WITH GIANT LETTERS (80 CMS)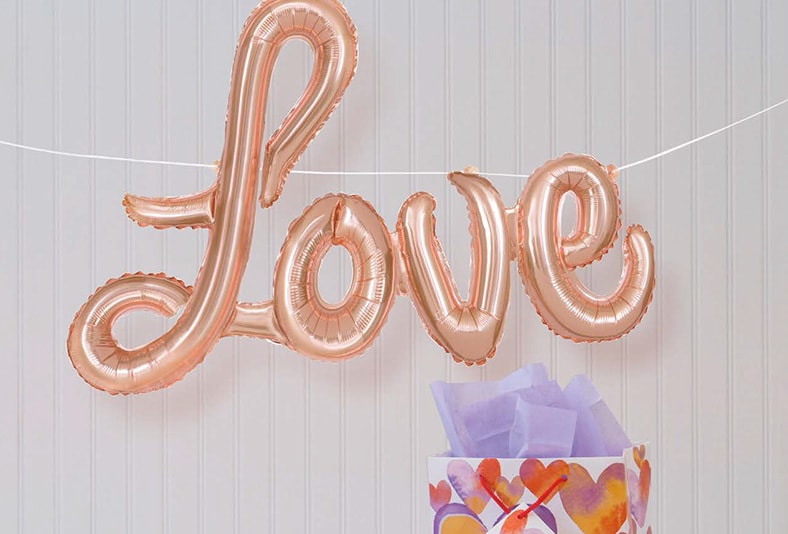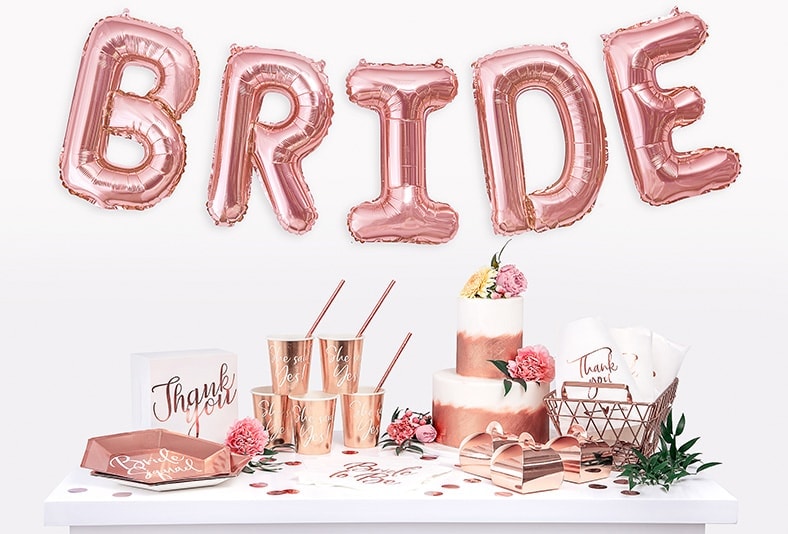 These giant gold, silver, rose gold, or multi-color balloons are causing a sensation at weddings and funniest parties; they are ideal as complements to sessions in your photo booth for hen parties, christenings, weddings, and parties in general. Due to their large size, they're also ideal for decorating large spaces at parties. Like the aluminum number balloons, you can fill them with Helium or with air. They can last between 3 and 5 days inflated with Helium, and with air, they are almost eternal.
TRANSPARENT BALLOONS WITH DESIGNS
The transparent Latex Balloons with designs of dots, dolphins, stars, marbles, etc., have fascinated us; they are sweet, bright, and ideal to decorate the most memorable parties. Try how the balloons with design and smooth are combined in solid tones for a cocktail of colors. If you want to fill them with Helium, we recommend that you do it in a specialized place where they put HIGH FLOAT Gel inside that waterproofs the balloon preventing it from losing gas and lasting many hours in your event. The transparent balloons with multicolored dots or figures are great to decorate the sweetest parties, such as first birthdays, Baptisms, and Communions.
CUSTOMIZED BALLOONS WITH MESSAGE
Ideal for the most original and fresh weddings, these balloons will decorate any corner at your wedding or will be ideal for the photo session at your farewell.
GIANT BALLOONS DECORATED WITH FABRICS AND LABELS
The grandmother requested this beautiful Giant balloon for the christening of her grandson. We attached ribbons and fabric scraps to a white latex balloon and added a custom tag that matched the rest of the party details, napkins, and table runners. A stunning and spectacular detail welcomed the guests to Jorge's baptism and decorated the Desserts and Candy Bar table. This idea is also great for Weddings, Photo Shooting, and First Communions.
CUSTOMIZED BALLOONS WITH VINYL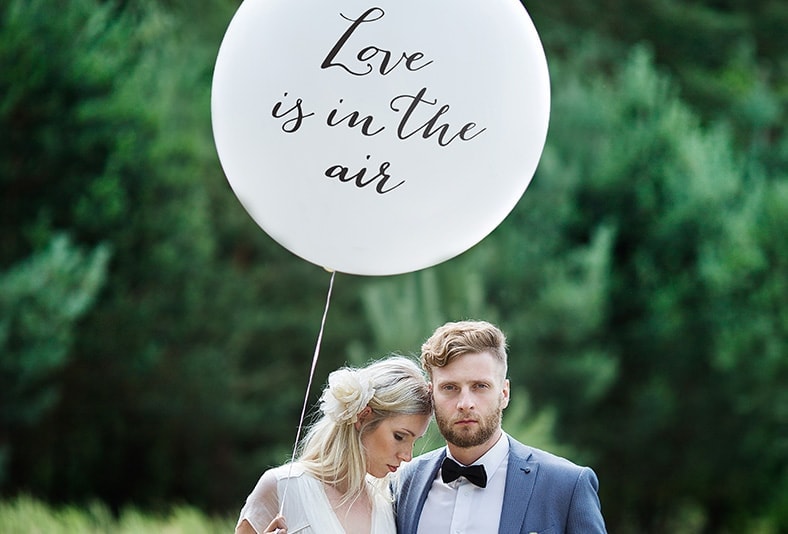 We are lovers of gluing a thousand things to balloons to make them unique, different, and memorable. These balloons are decorated with gold diamond vinyl letter stickers forming the word CHIN CHIN. They were great! And give a touch of glamor to your party drink bar.
Check out the second part for more trendy balloons for your events!